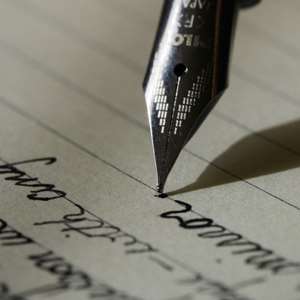 The planning and re-planning of strategies in the quest to develop a viable tourism industry for Ghana seems to have become a never to be concluded ritual. The latest additions are the Ghana Tourism Cluster Project (GTC) and the Ghana Tourism Capacity Development Initiative (GTCDI). This writer takes a look at the latter and its possible positive impacts on Ghana's developing tourism industry. It is important to note that tourism is hailed in Ghana as the most promising sector of the national economy, currently number three and expected to become number one and the main foreign exchange earner for the country by the year 2010 due to the ever increasing rate of international arrivals. Ghana's tourism growth rate is between 12 % - 19 % per annum according to the Ghana Tourist Board .It therefore deserves all the attention it is being given in recent times.
Ghana's tourism development projects started in the early 1980s with the Medium Term Tourism Development Plan of 1983-1995. This plan sought to promote leisure and business travels to Ghana and within Ghana.
Then came the National Tourism Policy (NTP) in 1987 which focused on promoting three different types of tourism: in-bound international tourism, regional tourism and domestic tourism. The NTP was replaced by another development plan, termed the Integrated Tourism Development Plan (ITDP) which is supposed to span the period 1996-2010. The ITDP aims to make tourism Ghana's leading income earner by the year 2020. The ITDP is still in place but the Tourism Capacity Development Initiative (GTCDI) is already taking its place as yet another development strategy. The main difference, however, between the GTCDI and all the others is that the Ghana Tourism Capacity Development Initiative is being implemented by the Georgia State University (GSU) from the United States of America
In January of 2003, the United States Agency for International Development (USAID) awarded the GSU, through the Robinson College of Business and the Office of International Affairs, with a $ 4.9 million cooperative agreement to implement the GTCDI.
The GTCDI which is headquartered on Georgia State University's Atlanta campus has a field office at East Cantonments near Palm Wine junction in Accra. The field office was formally commissioned on the 13 th of May, 2003 to signal the commencement of the project. TCDI resources are expected to be invested in five (5) major components with a number of activities taking place within each component. These components are (1) Marketing and Product Development; (2) Human Resource Development; (3) Institutional Capacity Development; (4) Policy and Regulation Enhancement; and (5) Tourism Management Information Systems (TMIS).
The Marketing and Product Development component is designed to enhance Ghana's ability to market its tourism endowments and develop tourism products that appeal to overseas, regional and domestic tourists. This includes (1) targeted market research;(2) research to identify tourism marketing best practices;(3) assistance with marketing plan development; (4) product identification; (5) tour package chain development; (6) support for marketing campaigns; (7) project sponsored familiarization visits and technical assistance to participation in trade shows; (8) training for product providers; (9) Conferences, seminars and workshops with follow-ups; (10) technical assistance to designated tourism sector small and medium size enterprises (most tourism businesses in Ghana are SMEs); (11) study tours; (12) public relation campaigns; (13) aggressive sales campaigns in the United States, Europe and West Africa.
The marketing and product development component appears to capture almost all that the NTP (1987) sought to achieve. It is in deed a critical component because it is one component which will do the magic of taking our industry to the global tourist market and the most modern and appropriate means will be the use of information technology communication (ICT) and for that matter e tourism. The electronic market place has become so important to global marketing because it has no barrier and has shrunk distance into obscurity thus creating a platform where eBusinesses (businesses which does marketing on the internet )deals with eConsumers (internet users) .
The internet and developments in ICTs have revolutionalised the entire tourism industry, generating new business models, changing the structure of tourism distribution channels and re-engineering all processes. We have no option because our target markets are mainly eConsumer communities.
eTourism is growing rapidly. The eMarketer report (2000) predicts that the online travel industry which was worth nearly $ 25 billion in 2000 would reach $30 billion by 2004 in the USA alone. The Georgia State University crew knows this and is making ICT a priority marketing tool. I suggest that they collaborate with the Ghana Tourism cluster project crew so that Ghana can have one direction for its global marketing effort.
The use of virtual as well as hard brochures should not be over looked for brochures still serve as very good marketing tools. There are just a handful of serious freelance travel writers in Ghana. They can be commissioned to pool ideas together to come out with magazines which will be published on the internet as well as in hard copies to complement other promotion efforts.
The Human Resource Development Component will develop and expand training capacity and training intervention within some selected institutions including the university of Cape Coast's Geography and Tourism department and the ,Hotel Catering and Tourism Training Institute (HOTCATT). The selected institutions will be helped to design and offer standardized, in-service training at all levels to tourism industry employees as well as to new entrants to the industry. HRD and capacity development activities undertaken through the early phases will be designed to prepare the groundwork and provide inputs to establish during the life of the project a permanent, Ghanaian led, self-sustaining, diploma awarding Hospitality and Tourism Training Institute (HTI). I suggest that the Ghana Immigration and the Customs Excise and Preventive Service Training Schools be included because their officers who are manning our entry points most of the times display some behaviors which most times question " the proverbial Ghanaian hospitality". This happens to both Ghana and foreign nationals entering or leaving the country.
Customs Excise & Preventive Service (CEPS), Immigration as well as security officials need to be taught that, in tourism, first impression is everything. One nasty experience at an entry point can mar a whole tourist experience completely. A change management course should be organized for them to change their "mindset" as part of their normal in-service training programs.
The Institutional Capacity Development component will enhance the research and marketing capacity within government and parastatal institutions and in SMEs. The TDCL will involve the Ministry of Tourism, Ghana tourist Board, Parliamentary select committee on tourism, industry sect oral associations in all research and marketing plan development, human resource planning and delivery, development and tourism management information system and policy and regulatory enhancement. To that extent, institutional capacity development will be pursued throughout project. A determined effort will be made to ensure that participating institutions acquire sustainable capacity to continue those activities during the life time of the TCDI .
The Policy and Regulatory Enhancement Component of the TCDI will undertake a limited and focused policy agenda initiative closely liked to and coordinated with the USAID. These will include (1) Policy and regulatory need assessment which I think should include district, municipal and metropolitan authorities so as to influence environmental management since tourism thrives only in healthy environments. This vital now that the ministry of tourism is also responsible for the beautification of the capital city. (2) Best practice review will also design healthy industrial practice among industry entrepreneurs as well as code of conduct for travelers. (3) Establishing an industry –wide appropriate policies and to draft legislation. This should also look at insurance and the establishment of tourist security system as integral components which will ensures the safety of tourists. Egypt and Thailand for instance, have tourist police force in place that ensures tourist security. It is known fact that tourist assess security situations of destinations before travel decisions are made. Legislations should be tourist conscious. Tourist police is also an employment avenue for many intelligent strong unemployed youth. I also wish to advocate for the restoration of the hitherto leave (vacation) allowances given workers who went on leave (vacation), this will motivate domestic tourism. If this is enshrined in our labour laws, employers will have no option but compel employees to go on vacations which is important to productivity. Ghanaians are so stressed up no wonder over 80 % of all ill health cases in Ghana are stress related. Legislation on labor must make vacationing mandatory.
Expansion of Ghana's Tourism Management Information System.[TIMS] The TCDI will also focus on redevelopment of Ghana's tourism management information system. Better management of tourism data is critical to planning, decision –making, marketing, training and program implementation. This activity involves research, analysis, creation and dissemination of a scientific database that captures arrival and expenditure statistics, macro economic data, visitor profiles, tourism travels and activity patterns for domestic tourism, as well as in-bound and out-bound international tourism. The proposed TIMS will also include a Geographic Information System (GIS) that identifies and maps out the country's tourism and cultural resources. The main end users for a TMIS are government policy makers, program managers in Ministry of Tourism and Ghana Tourist Board, private sector tourism operators interested in following trends, educational institutions and bilateral and multilateral donors .Under the TMIS expansion, it is hoped that a scheme will be designed to give orientation to especially the private sector operators in order for them to appreciate the importance of statistical data in business if accurate projections are to be made.
This will help them to be friendly to researchers and also to release accurate information to researchers without fear of the fact that it will be used by the competition. Research in Ghana is as daunting as mining for Gold.
The initiative can also put in place a system whereby tourism training and research institutions like university of Cape of Cape Coast and the polytechnics will be strengthened in their research capabilities so as to collect and analyze data and present independent information on tourism statistics. This will seek to provide accurate information data which will confirm or otherwise what government agencies present to the industry.
Also in collaborative efforts sector businesses can furnish the above named training institutions with desired research topics which will be given to students as dissertation topics to research and work on and this will give students first hand information on situations on the ground as they aspire to join the industry. Providers should also sponsor the cost of the dissertations so as not to over burden students with cost. This will further strengthen relationship between training institutions and industry. It is rather sad that thousands of excellent complete research works are gathering dust on shelves in our University libraries. Most excellent answers to industry problems and questions are rusting in those books.
During the implementation period of the Tourism Capacity Development (Initiative TCDI), two comprehensive project evaluations will be conducted: a formative evaluation and an end-of-project summative evaluation. Performance benchmarks and indicators identified in the monitoring and evaluation plan will be further developed during the earliest stages of project implementation. Semi-annual reviews will gauge progress towards indicator achievement, to determine appropriateness of selected indicators for effectively measuring progress and to provide critically useful input in building the tourism information database.
The project envisages conducting impact cases studies of major project components that will contribute to further refinement of efforts to build a sustainable tourism sector in Ghana. The TCDI approach to sustainability is based on insuring that Ghanaian stakeholders develop consequential human resource and organizational capacity. Through improved overall effificiency and performance of the tourism industry, increased jobs, income levels and foreign exchange earnings will strengthen the foundations upon which long-term sustainability can be built. Richard Kwame Debrah (TOURISM ANALYST) Views expressed by the author(s) do not necessarily reflect those of GhanaHomePage.
(TOURISM ANALYST)