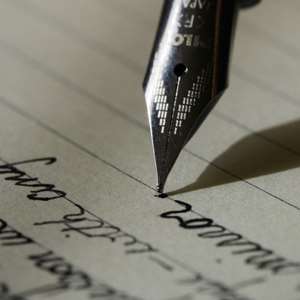 Ghana's efforts to become a world class tourist destination have attained a unique milestone which will transform the industry to a new paradigm of globalization. Through the combined efforts of African Management Services Company (AMSCO), the University of Cape Coast (UCC) and the Ghana Tourist Board (GTB), work on the Ghana tourism cluster project has begun and its progress rate in commendable.
The Ghana tourism cluster project is certainly the biggest and will be the most significant development step ever taken by Ghana's tourism industry since the mid 1980s when government of Ghana declared "tourism as one of "priority" sectors (PNDC law 166).
The Ghana Tourism cluster seeks to create a tourism community consisting of a network of all sectors (stakeholders) in the tourism industry which will be captured in an internet website which will be part of a competitive strategy for the Ghana Tourism industry to compete effectively in the global tourism market by utilizing the cluster methodology and offering global exposure in a cost effective manner.
The concept of "cluster" in its traditional sense denotes a grouping of sect orally specific enterprises in a particular location. E.g. the cluster of industries at Tema in Ghana. The key features of a cluster in this sense are geographical proximity of firms and their sect oral specificity that is said to enhance firm competitiveness through the linkages and external economies engendered by such arrangements.
Most recently, through the work of Michael Porter of the Harvard Business School, the concept of a cluster has come to denote a group of firms engaged in similar or related activities within a national economy. Cluster, in whatever sense; include all the firms and organizations that help to make a region or sector competitive. Typically a tourism cluster may consist of hotels, night clubs, supermarkets entertainment centers, tour operators, airline agencies, travel agencies, restaurants and bars, chop bars, tourism products suppliers to the industry, Universities, and technical schools, local and central governments etc.
Educational institutions are regarded as critical members of the cluster because it is necessary for trainers and industry to interact in other for training institutions to curve the kind of human resource required by the industry.
The cluster project consist of two major important features, the first is the creation of an internet website community called the ghanatourismcluster.com to promote member service offerings and products to consumers globally. This website which is already under construction will be used as the major marketing tool for the cluster members. It is very important for businesses which market on the internet to be seen in the context of e-commerce, (electronic commerce) Information Communication Technology (ICT) and development.
Experts say that e-business offers great opportunity for small businesses in Africa because of the acceptance of the fact that modern information technologies can leapfrog countries in the development process and stages. E-commerce is global business and from this perspective, one can begin to appreciate the opportunities that e-business presents for small and medium size companies. Note that, most of our tourism businesses are small and medium sized and placing them on the global front is paramount to business growth.
With the advent and hold of the internet, the consumer has become the centre of the value chain. Christine Brosnahem (vice president of Carlson Hospitality Worldwide) said that "Time is money and technology is rapidly changing the way products are sold. Tourists now prefer to buy on line "(2002). The present scenario is that both actual and potential tourists prefer to sit in the comfort of their homes, offices, or wherever and search for information on destinations on the internet using search engines. They feel reluctant to visit the tour operator's office which may be some distance from residence or office. Today, it is possible to make airline and accommodation reservations as well as engaging the services of local tour operators' right at the intended destination several months before travel time. Online bookings (look-to-book) have become so popular that it just cannot be ignored. A few hospitality outfits and tour brokers in Ghana are already in to this but the cluster project hopes to take it to all businesses which will be members of the network.
Statistical figures provided by EXPEDIA indicate that 33.8 million Americans make travel planning on the internet. In the year 1999, online travel business was worth 5.95 billion US dollars. In 2000, online travel business was worth 10 billion US dollars and has kept growing as the number of internet users keep growing by the minute. Internationally, visits to travel related websites grew from 150 million in 1998 to 400 million in 2002.
In Ghana, the PANAFEST website (www.panafest.org) is one the most visited tourism related sites; it is enjoying an average of 26,000 visits per month. This means that, more and more people are seeking information on Ghana but the main driving force is the quest by tourists to want to pay less. Tourists always flock to cheap destinations.
It is important to understand that having a website alone does not guarantee that you are going to have lots of visitors (hits). Because most people today would rather use search engines to find information and that is why every website must be linked to as many of the major search engines as possible. It is vital to identify the best search engines to be affiliated with in order to maximize the global exposure and competitiveness of your website. This will directly impact the exposure and competitiveness of the Ghana tourism industry as a whole.
Thankfully the ghanatourismcluster.com website would be linked to most of the major search engines in the world as well as most tourism related sites. The magic with internet is that, it focuses on customer convenience and communication.
As a tourism community website, the Ghana tourism cluster website will become a one stop shopping center for Ghana's tourism products and services where any tourist who visits can access A-Z information on Ghana including weather forecast, immigration processes, and all tourism related services and even be able to interact with any of the service providers no matter how remote the service provider's facility may be in the country because information would be relayed through the cluster secretariat.
Currently, tourism industry operators with website are being hooked onto the cluster and those without websites are having WebPages created for them on the cluster website. The tourism cluster is indeed for all.
The second feature of the Ghana tourism cluster is that it seeks to bring all cluster members into a network so as to promote collaboration and competitiveness at sub-cluster levels in the regions and districts as well as the national super cluster where suppliers to the industry would be involved in an attempt to make tourism business less hectic and at the same time profitable. It will emphasize interrelationship among the many industry suppliers and businesses which must work together to sell a given product.
What is sought is free flow of information and innovation. These strong linkages are critical to the competitiveness of the industry and the country. The website is expected to make members and complimentary facilities / services highly visible. In effect, the success of the cluster project will depend on how stake holders will embrace it and the effective use of information communication technology thus enhancing more value added products. This will lead to improve operational efficiency and business practices and the creation of good strategic alliance networks. The cluster methodology is what is making South Africa the leader in tourism in Africa today, it is working magic in Ireland and we cannot afford to ignore this chance to make it big if indeed we want to make tourism the nation's number income earner by the year 2010.