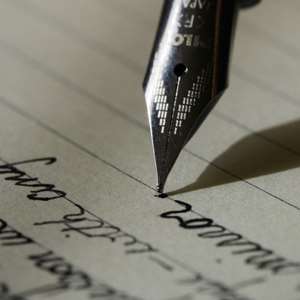 culled from okyeame by Kwaku Obosu-Mensah In Ghana one may talk about three types of Money Exchange Bereaux (or Change d'Bureaux). These are Bank Forex Bureaux, Private Forex Bureaux, and Black Market Bureaux.
The first two bureaux are legal while the third one- Black Market Bureau- is illegal. That this exists alongside the legal bureaux should be a concern to Ghanaians. It is the shortcomings/greed of the operators of the legal bureaux that have made it possible for the illegal type to survive.
Bank Forex Bureaux are basically useless to the average Ghanaian. It is difficult, if not impossible, to buy foreign money in a bank's forex bureau. One is always told there is no foreign currency. Similarly, their exchange rates are so low that a person should be "out of his/her mind" to sell his/her foreign money at a bank's forex bureau. The banks are therefore less competitive in comparison to private forex bureaux. This might not be surprising because, in the past, our banks have triumphed under the protection of the State and not from their competitiveness.
Ghanaians as rational beings prefer Private Forex Bureaux to Bank Forex Bureaux. These private bureaux offer higher exchange rates than the banks, and one is most likely to buy foreign currency whenever he/she wants to. However, they have a very unnecessary handicap. Despite the fact that all foreign money denominations have the same purchasing value Private Forex Bureaux unnecessarily pay lower rates for smaller denominations. For example, where a $100 bill exchanges for C2,000 per dollar a $20 bill may exchange for about C1,949 per dollar- a difference of C51 on a dollar. This stance of Private Forex Bureaux operators compels some prospective money changers to Black Market Bureaux. Is it a question of bad business sense or the lust to cheat that has blinded Private Forex Bureaux operators, or is it both? These are not the days when travellers had to conceal their foreign currency at our points of entry/departure so Ghanaians are not concerned about the bulkiness of their foreign money. As a matter of fact, many travellers prefer smaller denominations to bigger ones out of fear of counterfeits.
The Black Market Bureaux normally offer slightly higher exchange rates but these are so insignificant that, all things being equal, they will not attract customers. Customers are therefore attracted to Private Forex Bureaux because they offer the same rates for all denominations- big or small.
As long as Private Forex Bureaux operators offer lower rates for smaller denominations they will lose some of their customers to Black Market Bureaux operators.