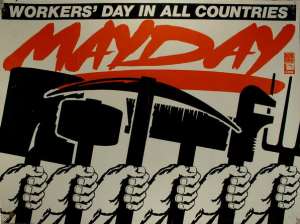 On the first of May, this year, luminaries around the world celebrated working people.
The Director General of the ILO, Guy Rider, called for a "human-centered recovery, with justice and equity-- a recovery that is sustainable and inclusive of all".
The President of Ghana, Nana Akufo-Addo, hoped with the help of workers, " We can free ourselves from a mindset of dependence and charity and handouts and build a self-reliant economy".
To help this process, the government fought , admirably, to bring the Headquarters of the African Continental Free Trade Area to Accra. This initiative would create a market of 1.3 billion people and increase intra-African trade by 3.5 billion USD per year.
According to the General Secretary of the TUC, Dr. Baah, " 800,000 workers were affected by pay reduction " in the last year due to Covid 19. He also highlighted poor housing and the need to negotiate a new national minimum wage.
While these should be hopeful times, we need to prepare our workers to take advantage of the new opportunities.
In a 2018 speech, Prof. Adei said , " The total productivity of the Ghanaian is amongst the lowest in Africa."
In a 2008 study by the CDD, widespread absenteeism--ranging from 27-50% was identified amongst primary school teachers.
Indeed, the TUC General Secretary condemned tardiness amongst workers by declaring, "When you were applying for employment you didn't do it in collective, likewise, when you are being paid, it is done individually and so why are you not alone when you are late?"
On March 17th of this year, Honourable Kennedy Agyapong stated "without fear that most Ghanaian workers are thieves. They steal from their employers and amass wealth for themselves".
This sentiment was echoed by a number of prominent businessmen.
Accounts of uncaring and discourteous Healthcare and other government workers are so common that this point does not require substantiation.
While these charges do not reflect all Ghanaian workers, they are widespread enough to require our attention.
Charity begins at home.
How are these workers described variously as "unproductive ", "absentee-prone", " discourteous", "dishonest" etc going to compete to lift themselves out of poverty and lift Ghana beyond aid?
Respectfully, the TUC and government-- executive and legislative--must work together with the relevant stake-holders to make our workers more productive, more honest, more punctual and more courteous. That is the only way Ghanaians can be in the ranks of the 30 million who will be lifted out of poverty in the next few years.
And while on that, we must complete the different affordable public housing projects abandoned by various governments-- in line with the Directive Principles of State Policy to house our workers.
We can't get to Ghana Beyond Aid on the backs of homeless workers!
Aluta Continua!
We shall overcome!
Long Live Ghana!
Arthur Kobina Kennedy
3rd May, 2021.