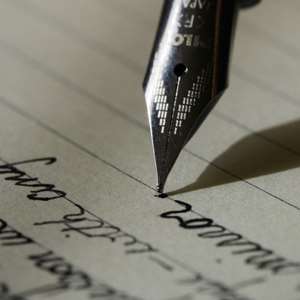 God has not been unfair to us when it comes to people with superior intellect; we are blessed with repertoire of experts in every field. Unfortunately, we have specialized in showing how "knowledgeable and wise" we are about issues only after the unfortunate has happened.
Media houses will call Professors and Doctors to share their knowledge and mostly that will be all; absolutely nothing will be done again. The wisdom of these professionals is mostly academic and theoretical without any practical implementation to benefit the nation.
After both the experts and non-experts have spent a good deal of time dissected and bisected the particular issue at hand, we grab the next one, mostly without doing anything practical to solve the former issue.
Our talk about issues last as long as the delay of the new one.
LGBTQ came, we made the usual noise and it's gone (at least till we hear of them setting up a new office not much noise will be made). We are not clear what has been done to permanently deal with it or even our position as a nation on LGBTQ.
Now the flooding of TV space with money doubling Mallams and pastors is the talk just because of an incident that happened at Kasoa. Had that not happened we would have been silent on it, though we are aware of the negative repercussions.
The "noise" as usual would be made without any practical measures to solve it then we will pounce on the next issue. We'll only come to it when another unfortunate incident happens because this is not the first time. Similar one happened at Adeiso involving a Biochemist.
There are other glaring issues like road accidents (mostly due to bad roads) which have killed more people than the dreaded coronavirus since we recorded the first case. But instead of directing our attention to at least minimising it, we are only interested in giving monthly updates on the number of people killed on our roads, as if to boast of it.
June/July is coming and the torrential rains will certainly visit again.
What have we as a nation done in preparation to avoid the unfortunate incidences that occur every year? As usual, we are waiting to count the lives and properties that will be lost and the experts will then come and share their wisdom.
We are like the proverbial crow that vows to build its nest when it is beaten by the heavy rains. As soon as the sun shines and it's able to go about its activities, it forgets entirely the vow it made to itself.
Media houses are also not advocating because it seems they'll have nothing to report or discuss if nothing happens.
So it's sad but we are waiting till the next unfortunate incident then we'll show how "knowledgeable and wise" we are, because that's who we are; a nation of aftermaths.
By Solomon Nana Kwame Ansong