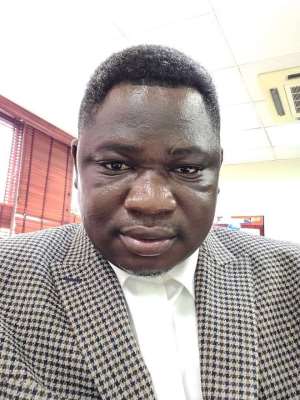 Hon. Chinia Amidu
The Sisaaland land is one of the most underdeveloped enclaves in the Upper West region. Despite haven produced a president, a road minister, the belt has not seen serious commitment in terms of road infrastructure.
It's the most dreaded road that is responsible for miscarriages of young pregnant women in their first trimester, with issues of dust and body shocks as a possible threat to human health is the Wa- Tumu road.
From Sanitation to the portable water source; Fertiliser smuggling to tree cutting for charcoal burning; from teenage pregnancy to school dropout, coupled with the poor state of basic school infrastructure, the Sisaala enclave in the Upper West Region is a definition of poverty and underdevelopment.
One will give a thump up of the Hon. MP for the Sissala West is demonstrating leadership and truism in bringing to bear the issues of the poor state of basic school infrastructure to the government. One will expect Hon. Chinia Amidu a professional teacher will best appreciate what quality education is all about to corroborate the position of the former.
The fact remains that, the issues of the poor state of the infrastructure is not an issue that appears like the cause of the current regime, it is a long age phenomenon. So, it is a pity that, Hon. Chinia decides to prioritise the image of the New Patriotic Party and Government ahead of his possible who send him to the house. The people of the Sisaala East must note that their MP does not carry their interest to Parliament.
The MP must be happy that his colleague was more honourable to advocate for development, especially in the area of education. It is nonsense, to try to boast as a deputy minister who contributed so much to deal with the issues. What legacies did he even leave behind as a deputy Upper West Regional Minister?
The good people of the Sisaala East Constituency must remind their MP that, the Municipality underdevelopment is not befitting of a Municipality Status. There are more critical issues than doing party politics in parliament.
It is shameful that an MP who is an educationist and agriculturalist doesn't know when to seize an opportunity to contribute meaningfully to the debate in the house. What saddens me most is the continued issue of the quality of some MPs from the Upper West Region.
Author; Tahiru Lukman
Youth Activist, Dev't Consultant & Pan- African Author
Email: [email protected]
Tel: 0209154057 / 0551018778