Abugri writes: Is the court no longer a safe place for redress?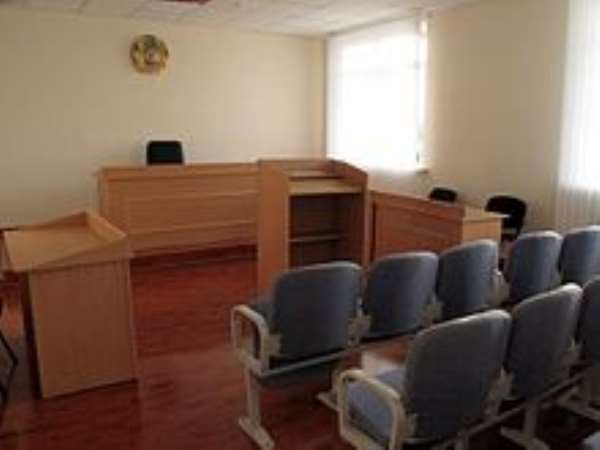 Many Ghanaians are not comfortable with the law court as an option to seek redress. The hope of seeking justice in Kwame Nkrumah's Ghana is fast depreciating. The poor and less privilege have come to see the court as a tyrannical institution for which they have no share.
Credit to one of Africa's best investigative team; Tiger Eye PI, Ghanaians have gotten to know the long open secret that takes place in our law courts. A place that should have been a safe yard for the poor, is fast becoming a healthy slaughter house. Anas Ayemeyaw Anas, the man I choose to call 'The Tiger of Bimbila' in his usual life-risking undercover journalism few years ago unearthed what could best be described as a crumbling secret of money-loving judges whose interest should have been truth-loving and justice dispensing. It will not be wrong to say that most of our judges dotted within our law courts are fit to be SENIOR PREFECTS IN OUR PRISONS. There are more evil and 'criminal' elements in that fraternity (the Bench) than the people they do jail.
From money-wasting to time-consuming, the poor will have no option than to give up. Our law courts are thus administering favours, not justice. My fear is that these sort of vindictiveness that is always witnessed in open courts will soon give rise to the once buried abominable river deity cursing.
The court must give us trust and justice that all deserve. We cannot afford to mistrust the court. But that depends on what the court curled out as judgments. The law is the safe weapon for the poor, but this is far from the case in mother Ghana.
Last year, one of Ghana's finest investigative journalist, Edward Adeti exposed a shocking revelation again in our judiciary system in a documentary titled 'cash for justice'. People who are supposed to ensure justice were seen coaching criminals how to escape arrest after receiving a pregnant goat and some cash.
Ghana is sinking with the sort of justice delivery been observed. In a case of threat involving an Accra based Montie FM, the court was quick to pass judgment and went ahead to fine the owners of the radio station who were nowhere near the radio station at the time of the 'crime'. But alas! A big man who is known for always threatening people has verbally attacked and threatened to kill a high court judge. Ghanaians are yet to know what has happened or will happen to him. He is seen walking as a clean man and continue to issue more threats on profile persons in Ghana. Balony! Ghana is indeed sick. The list is endless. The judiciary is now building an embarrassing image for itself.
The judiciary should be told that a nation breaks down and descends to anarchy if its judiciary system fails.
I have written to the Minister of Justice and Attorney General over a case last year and has since not heard from the ministry. A powerful source at the ministry confided to a friend that I am harassing the minister.
The judiciary is failing the ordinary Ghanaian. Some voices must speak!
By: Haruna Sumaila Abugri.
Writer's email: [email protected]