NDC has obstructionist agenda to frustrate gov't business – Majority Caucus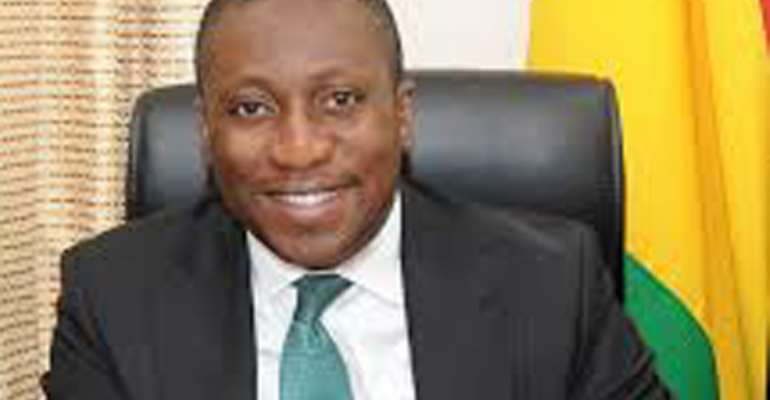 Members of the Majority Caucus in Parliament have accused their colleagues on the National Democratic Congress (NDC) side of harbouring an "obstructionist agenda" intended to "frustrate government business."
The Deputy Majority Leader, Alexander Afenyo Markin, said "we say it here and now that our colleagues have an obstructionist agenda and the same must be condemned, for want of a better word, and they must change their posture."
Addressing the media in Parliament yesterday, the MP for Effutu indicated that the opposition lawmakers ought not to be seen as "acting as though nothing about governance matters. This has been their language."
"As much as we are ready to build consensus, we see signs of ambushing. We see signals that the NDC Minority is up to some game of frustrating government business. Because the language is 'we have everything to lose' but that is not how a patriot must behave."
According to him, even though the Majority Caucus has no reason to doubt Mr. Speaker's declaration of being impartial, "the conduct of our colleagues in the NDC is giving us a compelling impression that they have a certain view that they will have their way and that they will find some means of compromising Mr. Speaker's impartiality."
"We are not saying Mr. Speaker has been compromised or is about to compromise his impartial principle, but we are saying that the conduct of our colleagues is compelling enough, and if we do not put these things out now, it may affect the future conduct of the business in the House," he stated.
Mr. Markin noted that it was early days for any conclusions to be drawn, intimating that "we know of Mr. Speaker's commitment to the whole world that he is going to be impartial. We have gone through an election and the result as produced by the people of Ghana is respected by all of us."
He stated that Parliament survived on consensus and "give-and-take," but indicated that it should not be a situation "as Mr. Speaker put it, an obstructionist agenda."
"The Majority Caucus will continue to engage our colleagues. We will continue to engage Mr. Speaker as the head of the assembly on matters that we still believe he can do better than we see. We will not give up. But it is also important that in doing so we are not unduly ambushed," he said.
The Deputy Majority Leader argued that it was known in Ghana's parliamentary jurisprudence that where the Speaker or any of his deputies are required to chair a committee their membership of that committee does not count.
"Our contention is clear. The Deputy Speaker is not a member of the committee. Therefore the 25 members should be constituted in accord with the agreed ratio of 138:137 which will translate into 13 in favour of the Majority Caucus," he argued.
He continued that "our friends, who were so strict in their understanding of the constitution and had forcefully promoted the need for us to pursue the secret ballot system as against subjecting same to whipping, were now arguing on practice and convention of the House."
"You don't interpret it as and when it suits you. We have a matter in hand where a court order has been served on the Clerk to Parliament. Same had been communicated, and the NDC forming a human shield and making all manner of strenuous arguments saying that the person takes responsibility for his action. Therefore, he should sit in.
"We labored to drum home the need for all of us to respect court orders, but as it suited them, the NDC is pretending that laws do not exist and laws do not matter in this country and that the Judiciary and its orders it makes do not matter in our body politics."
---Daily Guide