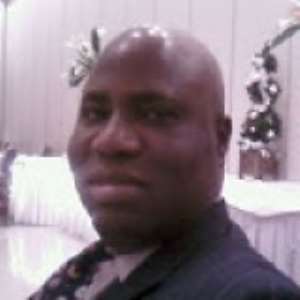 Let's snooze back in tandem with the words of the True Lord God Almighty thus: "I declare the end from the beginning, and ancient times from what is still to come. I say; "My purpose will stand, and My good pleasure I will accomplish" (Isaiah 46:10). Many of such prophecies and revelations featured prominently with off-pat canniness and uncanny accuracies in this column in 2020 and earlier. The most feared and talked about issue is the current raging Coronavirus Pandemic. I read commentaries elsewhere in the social media circuit that most men and women of God missed it. That is not true! We warned in this column seven years ago of an impending global catastrophe that would aw and overwhelm every soul on earth. The prophecy was published here to the Glory of the Lord pointedly on Tuesday December 17, 2013. This is the link to the prophecy: ( https://nigeriaworld.com/feature/publication/fayemiwo/121713.html ). We nailed it down plainly five years later on January 28, 2018 that the global pandemic would be devastating and millions of lives would be lost. Here were our exact words: "A new and unknown disease would descend on the human race this year that the medical community will be in quandary like the Ebola pandemic we warned the world in this column before it broke out." This is the link to the prophecy as published in this column and elsewhere: ( https://nigeriaworld.com/feature/publication/fayemiwo/012818.html )
This is the latest on the Coronavirus-19 this year 2021 and beyond. Do not listen to the so-called medical experts, government spokespersons and the spiritually-blind philosophers of the world; rather listen to genuine men and women of God; give your life to my Lord, Master and Savior Jesus Christ, because there are 4,980,000 (four million, nine hundred and eighty thousand) human lives remaining to die this year and next year from Coronavirus as my prophecy declares. I don't know where you are reading this in your corner of the world, but if you think you will get away with your sins and rebellion against the True Lord God Almighty, you are daydreaming. You are sorely mistaken and deluding, if you think the Sovereign Lord God Almighty would not judge evil, sins, disobedience and rebellion against Him. I asked my Lord, Master and Savior Jesus Christ; should I stand in the gap for the land and the human race? Hear His response and rebuke: "As for you-referring to me-do not pray for these people (the human race), do not offer a plea or petition on their behalf, and do not beg Me; for I will not listen to you…" (Jeremiah 7:16).
The True Lord God Almighty is angry, extremely angry and completely pissed-off at the people of the world, because of the sin of the human race. The stench of sin and disobedience are more than that of Sodom and Gomora and as the God of Justice; He must judge the people. He may have to apologize to the souls He destroyed during the Noahic Age, if He doesn't judge the current human beings on earth. If you are indeed and genuinely a born-again child of my Lord, Master and Savior Jesus Christ and are reading this; it is not your business to pray for the human race, because as He says: "… do not pray for these people, do not raise up a cry or a prayer on their behalf, for I will not be listening when they call out to Me in their time of disaster" (Jeremiah 11:14). Your duty and mine right now is save yourself first and stand in the gap for your fellow believers, period! The only prayer unbelievers need on earth right now is to change their minds, confess their sins and give their lives to the Lord Jesus Christ Who is the Lord of lords and King of kings, Hallelujah! Folks, after 6 million souls perished all over the earth from this Coronavirus Pandemic, the plague is just warming up, because another deadly pandemic is warming up to afflict the human race in this decade (2021-2030) as my prophecy declares. Read on and more below!
We assured the current leadership of Ghana under President Nana Akufo-Addo that it would be in the saddle for eight years and it came to past. Here is the link: - ( https://gh.opera.news/gh/en/news_politics/1d57737d06272e915586b630a019706d ). Former President John Mahama and twice presidential candidate should retire from Ghanaian politics. His time is up in public service. He needs to give his life to the Lord Jesus Christ and should devote the remainder of his life and time to philanthropy and charity works. He will never rule Ghana again. There is a lady politician that will succeed President Akufo-Addo in 2024 if she listens to the Lord's divine instruction and guide. Many of our readers may have missed the memo on the concatenation of events that led to the Biden Presidency and the defeat of outgoing President Donald J. Trump in 2020. As far back as March this year, pointedly March 09, 2020, we saw the emergence of Joe Biden as the presidential candidate of the Democratic Party. We telegraphed it here: - ( https://nigeriaworld.com/feature/publication/fayemiwo/030920.html ). And few days to the epochal election, we heard laconically from His Majesty on High that the baton of political power had been transferred to Mr. Joe Biden and we disclosed it here on Saturday October 31, 2020; few days to the 2020 US Presidential Election: -( https://nigeriaworld.com/feature/publication/fayemiwo/103120.html?fbclid=IwAR0NLJZ1BbN22JYw-JpPcYMRY5tYyK-Q-6kjG8CAVAggvkU-iyLv-5pB4sk )
Many have asked why Donald Trump was removed and as I disclosed four years ago and I repeat it again; he was not God's choice in the first place. He was an accidental president and his kind will never, I repeat never govern this land again. I hear the singsong of his supporters hectoring toward 2024 and let them hear what the Lord says: "Now listen, you who say, Today or tomorrow we will go to this or that city, spend a year there, carry on business and make money. Why, you do not even know what will happen tomorrow. What's your life? You are a mist that appears for a little while and then vanishes..." (James 4:13-14). The United States of America is very strategic and pivotal to the over all plans of the Lord God Almighty in Divine Judgment so the election of President Biden is part of this arrangement. He said so much Himself: "…I summon you by name and bestow on you a title of honor, though you do not acknowledge Me. I am the Lord, and there is no other; apart from Me there is no God…" (Isaiah 45:4b-5). For those thinking Joe Biden will be incapacitated; he will administer the United States of America as president for eight solid years and go in history as the oldest reigning and living American president in 2028. Vice-President Kamala Harris will not succeed him as president, but there is a rising star in the Western Coast of America coming. The baton of leadership for the US Presidency will change by party in 2028, but Mr. Donald Trump would have become history as my prophecy declares.
featured prolifically in this column for obvious reasons. As I have disclosed in the past and it is still the same; Nigeria will not divide; at least not in my lifetime. The Sovereign Lord God Almighty hasn't finished His Divine Work in that nation and so the country will remain intact for now. In this decade of 2021-2030, a large swath of bad political leaders will perish from Nigeria as part of the cleansing process of the country. All those politicians who are shouting and gallivanting all over the place right now about 2023 are all Adonijahs. None of them so-called big names and personalities angling to be president in 2023 will make it. A dark horse is being prepared right now by the True Lord God Almighty to rule Nigeria in 2023 and cleanse up that nation. He is a young man that most of the Nigerian politicians will be shellshocked as the next helmsman to deodorize and cleanse up Nigeria and set the country on the path of progress and development. We have already revealed to the worldrenown media personality and business woman; Mrs. Oprah Gail Winfrey what we saw about her and the need for prayers and supplications on her behalf. Again, we reiterate it one more time; please pray for this famous woman philanthropist and billionaire in 2021. I will add nothing to this prophecy for His Utmost!
Last year, we were amused by the political prophecy on Bayelsa State and how Satan pulled the last trick between Mr. David Lyon and Douye Diri for the governorship seat of the coastal state. Within few hours to the inauguration of Mr. Lyon, our prophecy was confirmed while he was cavorting with a satanic pastor in Lagos. As the Word of Life says: "Do not treat prophecies with contempt…" (I Thessalonians 5:20a). Mr. Oluwarotimi Odunayo Akeredolu returned for his second and final term as governor of Ondo State as we disclosed before the election in our prophetic revelation. We warned late President Pierre Nkurunziza about four years ago that he should not tweak with the electoral law of Burundi to extend his tenure so he would not end up like his late father. He thought it was a joke, but he died in summer 2020 as our prophecy declared. We also saw the passing of former President John Jerry Rawlings of Ghana few months ago. Let's go into detail now on what to expect in 2021 and which prophetic events will spill over to coming years and in the new decade.
More deaths are coming inside Nigeria's Seat of Power called Aso Rock. As we warned last year and we are warning again, more of the ruling party's political big wigs will be plucked by the demon spirit of death in 2021. The First Lady needs to pray in 2021 so she would not be bereaved. Many of the politicians that are defecting to the ruling national government political party of APC will be shellshocked at the political turn of events between now and 2023. If you are a politician desirous of solid political future, do not join the bandwagon of rushing to join the APC. Read what we saw about the APC: "… Gideon arrived just as a man was telling a friend his dream; "I had a dream," he was saying; A round loaf of barley bread came tumbling into the Midianite camp. It struck the tent with such force that the tent overturned and collapsed." His friend responded; "This can be nothing other than the sword of Gideon son of Joash, the Israelite. God has given the Mideanites and the whole camp into his hands." When Gideon heard the dream and its interpretation, he bowed down and worshiped (the Lord God Almighty)" (Judges 7:13-15). A Gideon of Nigeria will be installed as president of Nigeria in 2023 with prayers and intense spiritual warfare to rescue Nigeria from the eleven principalities holding the nation hostage. The menace of Boko Haram was prophesied by this prophet before the misanthropic terrorist outlaw assumed its current nightmarish nutcase. The plan of Satan is to use that demonic organization to cause a religious war in Nigeria. All the innocent blood being spilled by that band of killers will not be in vain and the Lord Jesus Christ is using those blood of His Own to bring more souls to His Kingdom. Only those with spiritual eyes will understand what our Lord, Master and Savior Jesus Christ is doing behind the scenes. To the spiritually blind, the orgy of blood letting being perpetrated by Boko Haram in Nigeria are a waste, but as the King of kings and Lord of lords said: "Truly, truly I tell you, Unless a kernel of wheat falls to the ground and dies, it remains only a seed; but if it dies, it bears much fruit…" (John 12:24). An intense spiritual re-awakening, aggressive evangelism and revival are on-going right now in Nigeria, especially in northern Nigeria; although, you may not read about this spiritual revolution in the mainstream and establishment media. Boko Haram will peter out when the Nigerian Christian Community stops praying for the evangelism of Nigeria, but as long as evangelism spirit continues, Satan and his human agents will fight back. But Nigerians should not be alarmed, there won't be another civil war in Nigeria and as I disclosed numerous times in this column, Nigeria will not divide, period!
THE COMING OF CORONAVIRUS 2.0 PANDEMIC: As an addendum to the above on the current global virus, another outbreak of another mega pandemic that is deadlier and more murderous than Coronavirus-19 is warming up in the kingdom of darkness. Do not be deceived; the so-called current administered applause vaccine is a fluke. This game of whack-a-mole being played in the medical world with their political elites is deceptive; these global issues are basically spiritual. Do not submit yourself to Satan's 666! There is only One Way out for people of the world; Confess your sins, change course and return to the Maker. Give your life to my Lord, Master and Savior Jesus Christ, because "…there is salvation in no one else, for there is no other name under heaven given among men by which we must be saved," (Acts 4:12) but by the Awesome Name of my Lord, Master and Savior Jesus Christ, Hallelujah! Friend, hard hellish and brutish times are ahead of people of the world as my prophecy declares. Deaths, many deaths are about to take place during and after the current Coronavirus. The Almighty God is gradually judging sins and disobedience of the people of the world. Escape with your life today! Government will fail you; medicine will be ineffectual; money will not rescue you and will power will become effete; run to the Savior now and today. My Lord, Master and Savior Jesus Christ is the Only Way Out. Trust me!
In Nigeria, two foremost Afenifere chieftains will leave us this year. As I declared last year November, we need to pray for former head of state Gen. Yakubu Gowon. A major shake-up is coming in Nigeria security apparatus, including the DSS. A musical change is in the offing in the isthmus of Equatorial Guinea. The Opposition in Uganda is going about it the wrong way in effecting a change in the Pearl of Africa. Just as we told the Opposition in The Gambia few years ago on how to remove Yahya Jammeh, the Ugandan Opposition needs the Formula of our Lord Jesus Christ as my prophecy declares. This year will be economically harsher for many souls across the world, but there is no fear for those believers who are faithful to the Lord Jesus Christ in their finances. If you have given your life to the King of kings and Lord of lords and are not robbing Him, you do not need to panic. He says it all: "…you will again distinguish between the righteous and the wicked; between those who serve God and those who do not" (Malachi 3:18). That difference will be apparent in 2021 and in these end times.