Sincere condolences to Kuwait for the passing of Former Deputy Prime Minister Sheikh Masser Sabah Al Sabah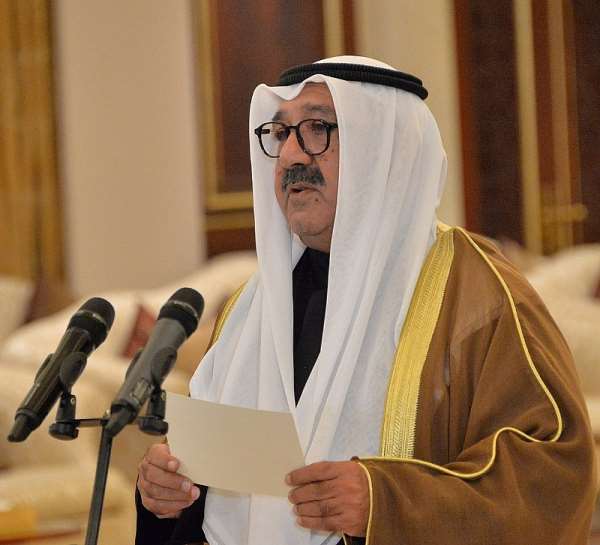 "Inna Lillahi wa inna ilaihi raji'un"- "Verily we belong to Allah, and verily to Him do we return." (Al-Baqarah 2:156)

The Sheikh Tamim Bin Hamad Foundation (STBHF) expresses its deep condolences to the State of Kuwait, government and people, and the Arab Muslim countries for the passing of His Excellency Sheikh Nasser Sabah Al Sabah, the eldest son of the late Emir, His Highness Sheikh Sabah al-Ahmad al-Sabah, who died on September 29, 2020 at the age of 91.

His Excellency Sheikh Nasser Sabah Al Sabah died on Sunday, 20th December, 2020 at the age of 72. Before his death, Sheikh Nasser held various government posts over the years including Minister of Defence and Deputy Prime Minister, and had been considered a top contender for the post of Crown Prince of Kuwait following the death of his father in September. Sheikh Nasser died after battling illness for months.
Sheikh Nasser was seen as the main driving force behind "Silk City", one of Kuwait's mega projects with investments estimated at more than $100 billion. He established the Islamic Archaeology House, a Kuwaiti cultural foundation based around the Al Sabah Antiques Group. Sheikh Nasser also served as an honorary member of the Board of Trustees of the Metropolitan Museum, New York, USA.
Sheikh Nasser was a passionate and dedicated reformist who earned the respect and the admiration of the public. Many people knew and respected Sheikh Nasser for his war against corruption. In his integrity, professionalism and dedication, Sheikh Nasser was a role model for people in high position.

In a country that depends on oil for some 90 percent of its revenues, Sheikh Nasser was in the forefront advocating for diversification of Kuwait's economy by building up a business hub with a free zone and deep sea port in the country's north.
A year ago in 2019, Sheikh Nasser alleged corruption in government places and called for investigations into what he believed was massing hundreds of millions of dollars from a military fund. This cost him to lose his position in the Government of Kuwait. The decision by his late father Emir did not stopped him from making public statements about the need to fight corruption both in the Gulf State.
The Sheikh Tamim Bin Hamad Foundation (STBHF) shares the pains of the people of Kuwait for the demise of Sheikh Nasser. His death is shocking and saddening irrespective of the fact that he died at a ripe age.
His demise even at the ripe age of 72 years is a hurtful one and we have indeed lost another peace ambassador and fighter for justice. Sheikh Nasser is a man of integrity and a public figure the people of Kuwait would not want to lose at this time when he is needed to catapult Kuwait into the ranks of Qatar's all-round development miracles.
Sheikh Nasser will be remembered as a man of peace and flambouyant champion of reform in the history of Kuwait. And throughout his life he led a principled life devoted to promoting peace and friendship with Kuwait's neighbours and the world.
The Sheikh Tamim Bin Hamad Foundation (STBHF) takes this opportunity to express its heartfelt condolences to the bereaved family, friends and the Government and entire people of Kuwait.
We conclude this condolence message by quoting these two verses from the Holy Qu'ran: "All that is on earth will perish, but face of your Lord will abide (forever), full of Majesty, Bounty and Honour" Qur'an Surah Rahman 55:26-27.
"Every soul shall have a taste of death and only on the Day of the Judgement shall you be paid your full recompense. Only those who are saved from the fire and admitted to Paradise (Jannah) will have attained the object (of life). For the life of this world is but good and chattels of deception." Qur'an Surah Imran 3:185.
May Allah (Subhanahu Wa Ta'ala) grant him Jannatul-Firdaus and forgive his sins!
Sender:
Fatmata B. Bangura
Acting Prgramme Coordinator
Sheikh Tamim Bin Hamad Foundation (STBHF)