Recently on 60 minutes to be accessed at here, reported on the lasted news on COVID-19, which included President Trump's cocktail of medications. The segment heavily focused on auto-antibody treatment by two companies producing and studying such drugs, Regeneron (the other company is Eli Lily). I was disappointed not to hear one bit of information on President Trump's other over-the-counter substances, including vitamin D, zinc, and Melatonin. Not one!
Interesting, according to another report to be accessed at https://www.insider.com/fauci-takes-recommends-vitamin-d-and-c-supplements-immunity-boost-2020-9. Though Dr. Fauci is also taking vitamin D and C, these powerful nutrients are overlooked! Per the report, Dr. Anthony Fauci, a leading US expert in infectious disease, said in a recent interview that he took vitamin D and C supplements to keep a healthy immune system. There's good science behind his recommendation, with plenty of evidence that being deficient in either nutrient can make you more susceptible to infection. Fauci said most other immune-boosting claims, however, are useless. There's little evidence other supplements make much difference in preventing illness.
So the question still remains: why are essential Vitamins and Herbal Medicines continue to be overlooked?
Well, people keep asking me this important question which I do not have control over them. Well, I don't get into these types of discussions much. I focus on what I can control and apply science-based information to help patients, myself, and my family. Yes, of course, money and politics are always involved here. Despite the sometimes high cost of dietary supplements, that is a dearth of what pharmaceutical drugs cost say Dr. Geo Espinoza. A single dose of Trump's regimen, which would include Regeneron auto-antibodies, Remdemsivir, and others, would cost an upwards of $5000. Just for one, single dose. However, if you were only to take just one essential vitamin, Vitamin D is $15 to $20 a bottle, says, Espinoza.
Why Vitamin D?
Vitamin D is vital for a healthy immune system and according to Martineau et al 2017. It helps
prevent respiratory infections. Vitamin D deficiency increases the risk of COVID infection, Meltzer et al 2020. There's evidence to support supplementing vitamin D and C for immune health.
Extensive evidence by Rondanelli, et al 2018 has linked vitamin D deficiency to greater risk of infection, particularly from respiratory diseases like COVID-19.
That's led many researchers to investigate the use of vitamin D supplements to help prevent or lessen the effects of the coronavirus. While the findings are somewhat contentious, since researchers don't fully understand if vitamin D supplements can cause better health outcomes, studies have consistently linked vitamin D deficiency to greater risk of severe infection to be accessed at https://www.insider.com/new-reports-evidence-on-vitamin-d-and-coronavirus-2020-7. And many people are deficient in vitamin D, especially while sheltering indoors during the pandemic or in darker winter months, since our bodies naturally produce the nutrient in response to sunlight, to be accessed at https://www.insider.com/vitamin-d-deficiency-raises-coronavirus-covid-risk-study-2020-9. People with darker skin may be particularly susceptible, since melanin can slow the process of producing vitamin D. As a result, there's evidence certain people could benefit from supplementing it. The standard recommendation is to take 4000 to 5000 units a day with food or something fatty like fish oil. Vitamin D is fat-soluble.
Why Zinc?
Zinc is essential for a strong immune system to be accessed at https://ods.od.nih.gov/factsheets/Zinc-HealthProfessional/#h3 and offers resistance to infections according to Shankar and Prasad, 1998, People with COVID-19 who also had low zinc levels, developed worse outcome from the coronavirus, Dinesh et al 2020.
The recommended dosage is to take 15 to 30mg of zinc, once to two times daily. Taking 60 mg of zinc a day for a long time may require at least one to two mg of Copper to avoid copper deficiency.
Why Melatonin?
You heard Trump was given Melatonin as well? Melatonin is a hormone released at night, during sleep and a very dark environment by the brain's area called the pineal gland. According to research by Huang et la 2019, Melatonin possess an anti-influenza potential through immune modulatory effect. Recently, according to research by Juybari et al 2020,Melatonin has shown potential anti-COVID properties. Per recommendation, in dietary supplements, 3 mg - 30 to 60 minutes before bedtime is a good amount to take. Melatonin may or may not help with getting a restful sleep in my experience (about 50/50), but it may still have good immune benefits, says Dr. Espinoza. Dr. Espinoza, questions why, President Trump does not seem to be taking vitamin C, selenium, and other potent anti-viral botanicals.
Botanicals helpful for immune and anti-viral purposes
Medicinal herbs with anti-viral properties and essential for immunity include curcumin, elderberries, Andrographis, goldenseal, Echinacea, Astragalus, and Arabinogalactan (Larch tree).
ELDERBERRY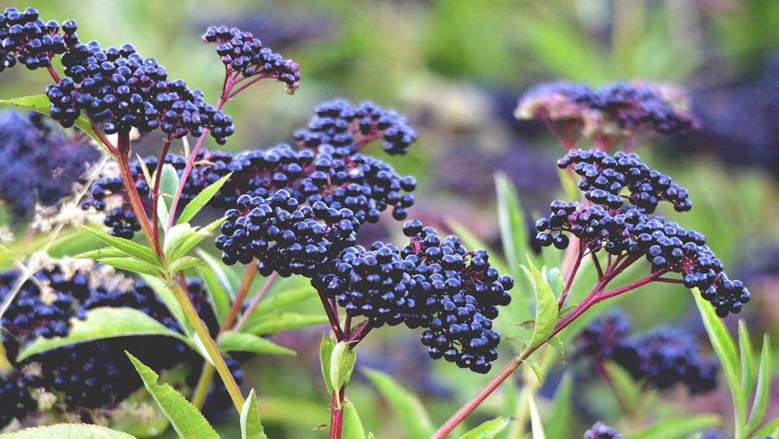 Elderberry: Benefits and Dangers
One study for instance conducted by researchers posits that Elderberry compounds could help minimize flu symptoms, study suggests, to be accessed at https://www.sciencedaiily. Per the study by Torabian et al 2019, Compounds from elderberries can directly inhibit the virus's entry and replication in human cells, and can help strengthen a person's immune response to the virus. study by a group of Chemical and Biomlolecular Engineering researchers from the University of Sydney's Faculty of Engineering and IT has determined exactly how a popular ancient remedy, the elderberry fruit, can help the fight against influenza.
Conducted by Professor Fariba Deghani, Dr Golnoosh Torabian and Dr Peter Valtchev as part of the ARC Training Centre for the Australian Food Processing Industry that was established in the Faculty of Engineering and IT, the study showed that compounds from elderberries can directly inhibit the virus's entry and replication in human cells, and can help strengthen a person's immune response to the virus. Although elderberry's flu-fighting properties have long been observed, the group performed a comprehensive examination of the mechanism by which phytochemicals from elderberries combat influenza infections.
"What our study has shown is that the common elderberry has a potent direct antiviral effect against the flu virus," said Dr Golnoosh Torabian. "It inhibits the early stages of an infection by blocking key viral proteins responsible for both the viral attachment and entry into the host cells."
The researchers used commercially farmed elderberries which were turned into a juice serum and were applied to cells before, during and after they had been infected with the influenza virus.
The phytochemicals from the elderberry juice were shown to be effective at stopping the virus infecting the cells, however to the surprise of the researchers they were even more effective at inhibiting viral propagation at later stages of the influenza cycle when the cells had already been infected with the virus.
"This observation was quite surprising and rather significant because blocking the viral cycle at several stages has a higher chance of inhibiting the viral infection," explained Dr Peter Valtchev.
"In addition to that, we identified that the elderberry solution also stimulated the cells to release certain cytokines, which are chemical messengers that the immune system uses for communication between different cell types to coordinate a more efficient response against the invading pathogen," said Centre Director, Professor Fariba Deghani.
The team also found that the elderberry's antiviral activity can be attributed to its anthocyanidin compounds -- phytonutrients responsible for giving the fruit its vivid purple colouring.
Otherwise known as sambucus nigra, the black elderberry is a small, antioxidant rich fruit common to Europe and North America that is still commonly consumed as a jam or wine. For medicinal benefits, elderberry extract is available commercially in tablet or syrup form. The influenza virus is one of the leading causes of mortality worldwide, affecting nearly 10 per-cent of the world population and contributing to one million deaths annually.
Another study by Block et al 2003 titled Immune system effects of echinacea, ginseng, and astragalus: a review revealed that Cancer patients may wish to use these botanicals to inhibit tumor growth or to boost resistance to infections. However, passive immunotherapy with herbs, with no mechanism to expose tumor antigens, is unlikely to be effective in inhibiting tumor growth.
ASTRAGALUS & ANDROGRAPHIS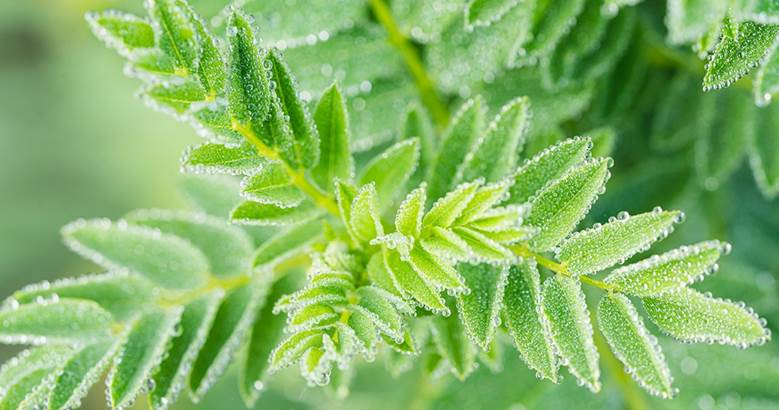 11 Herbs You Need to Know for Immune Support: Gaia Herbs®
According to Qin et al 2012, Astragalus Membranaceus extract activates immune response in macrophages via heparanase. Additionally , there hundreds of research studies to support this important herbs.
ARABIONGALACTAN (LARCH TREE)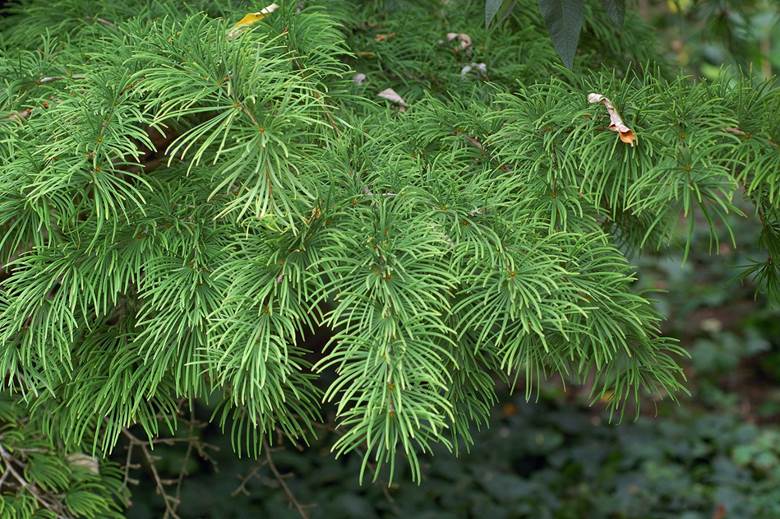 Larch
Does larch arabinogalactan enhance immune function? A review of mechanistic and clinical trials. Dion et al 2016 provided the answer. Their study review the immunomodulatory effects of larch arabinogalactan derived from Larix laricina and Larix occidentalis (North American Larix species) and more specifically its role in the resistance to common cold infections. In cell and animal models, larch arabinogalactan is capable of enhancing natural killer cells and macrophages as well as the secretion of pro-inflammatory cytokines. In humans a clinical study demonstrated that larch arabinogalactan increased the body's potential to defend against common cold infection. Larch arabinogalactan decreased the incidence of cold episodes by 23 %. Improvements of serum antigen-specific IgG and IgE response to Streptococcus pneumoniae and tetanus vaccination suggesting a B cell dependent mechanism have been reported in vaccination studies with larch arabinogalactan, while the absence of response following influenza vaccination suggests the involvement of a T cell dependent mechanism. These observations suggest a role for larch arabinogalactan in the improvement of cold infections, although the mode of action remains to be further explored. Different hypotheses can be envisaged as larch arabinogalactan can possibly act indirectly through microbiota-dependent mechanisms and/or have a direct effect on the immune system via the gut-associated lymphoid tissue (GALT).
ECHINACEA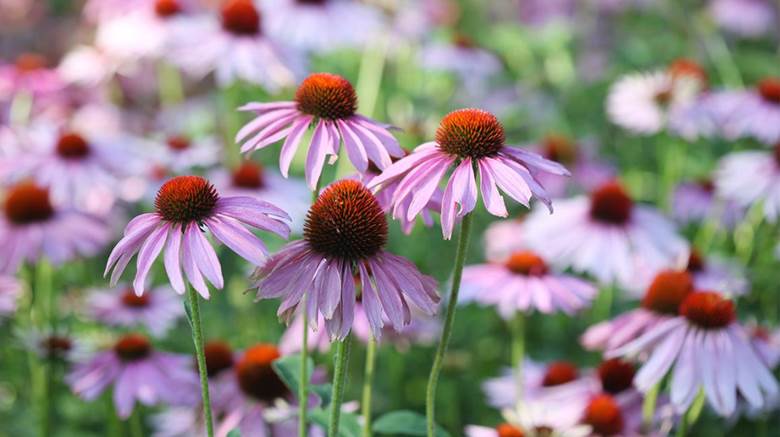 Echinacea for Colds: Does It Work?
A study conducted by Zhai et al 2006 titled Enhancement of Innate and Adaptive Immune Functions by Multiple Echinacea Species involves alcohol extracts from three widely used Echinacea species, Echinacea angustifolia, Echinacea pallida, and Echinacea purpurea, were investigated for immunomodulating properties. Taken together, these findings demonstrated that Echinacea is a wide-spectrum immunomodulator that modulates both innate and adaptive immune responses. In particular, E. angustifolia or E. pallida may have more anti-inflammatory potential.
CURCUMIN
My herb of choice which is part of my Men's Formula Tea formulated for Prostate Health and Wellness. A study conducted by Abdollahi et al 2017 titled Therapeutic effects of curcumin in inflammatory and immune‐mediated diseases: A nature‐made jack‐of‐all‐trades?. Novel animal and human studies indicate that curcumin can affect different immune cells, such as various T lymphocyte subsets, macrophages, dendritic cells, B lymphocytes and natural killer cells, which results in decreasing severity of various diseases with immunological etiology. The review provides a comprehensive overview of the effects of curcumin on different immune cells and immune system‐related diseases.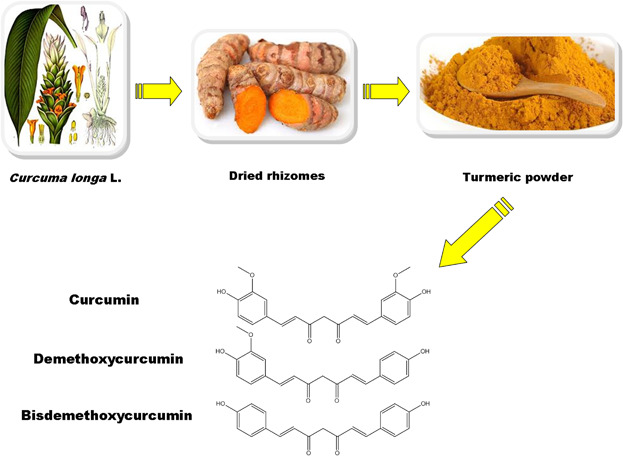 What should you do?
I've recommended a few items to support immune function and have anti-viral benefits.
Get yourself zinc, vitamin D, selenium, vitamin C and Melatonin from any source; these are essential.
The most important thing you can do is keep your body strong during the coronavirus pandemic. Exercise, eat well, get good sleep, and take the right dietary supplements and correct formulated botanicals such as the Men's Formula for prostate Health, Nyarkotey Hibiscus Tea for Cardiovascular support and Women's Formula for wellness.
DISCLAIMER: This post is for enlightenment purposes only and should not be used as a replacement for professional diagnosis and treatments. Remember to always consult your healthcare provider before making any health-related decisions or for counselling, guidance and treatment about a specific medical condition.
NB: The writer is on a mission to provide you and your family with the highest quality nutrition tips, scientific herbs and healthy recipes in the world.
The writer is an honorary Professor of Holistic Medicine-Vinnytsia State Pedagogical University, Ukraine, president, Nyarkotey College of Holistic Medicine and currently, LLB law/MBA Student. He is the formulator of FDA approved Nyarkotey Hibiscus Tea for Cardiovascular Support and wellness, Men's Formula for Prostate Health and Women's Formula for wellness. Contact: 0241083423/0541234556
Reference
i. Rondanelli, M., Miccono, A., Lamburghini, S., Avanzato, I., Riva, A., Allegrini, P., Faliva, M. A., Peroni, G., Nichetti, M., & Perna, S. (2018). Self-Care for Common Colds: The Pivotal Role of Vitamin D, Vitamin C, Zinc, and Echinacea in Three Main Immune Interactive Clusters (Physical Barriers, Innate and Adaptive Immunity) Involved during an Episode of Common Colds-Practical Advice on Dosages and on the Time to Take These Nutrients/Botanicals in order to Prevent or Treat Common Colds. Evidence-based complementary and alternative medicine : eCAM, 2018, 5813095. https://doi.org/10.1155/2018/5813095sss
ii. Martineau Adrian R, Jolliffe David A, Hooper Richard L, Greenberg Lauren, Aloia John F, Bergman Peter et al. Vitamin D supplementation to prevent acute respiratory tract infections: systematic review and meta-analysis of individual participant data BMJ 2017; 356 :i6583
iii. Meltzer DO, Best TJ, Zhang H, Vokes T, Arora V, Solway J. Association of Vitamin D Status and Other Clinical Characteristics With COVID-19 Test Results. JAMA Netw Open. 2020;3(9):e2019722. doi:10.1001/jamanetworkopen.2020.19722
iv. Shankar AH, Prasad AS. Zinc and immune function: the biological basis of altered resistance to infection. Am J Clin Nutr. 1998 Aug;68(2 Suppl):447S-463S. doi: 10.1093/ajcn/68.2.447S. PMID: 9701160
v. Bahrampour Juybari, K., Pourhanifeh, M. H., Hosseinzadeh, A., Hemati, K., & Mehrzadi, S. (2020). Melatonin potentials against viral infections including COVID-19: Current evidence and new findings. Virus research, 287, 198108. https://doi.org/10.1016/j.virusres.2020.198108
vi. Golnoosh Torabian, Peter Valtchev, Qayyum Adil, Fariba Dehghani. Anti-influenza activity of elderberry (Sambucus nigra). Journal of Functional Foods, 2019; 54: 353 DOI: 10.1016/j.jff.2019.01.031
vii. Block KI, Mead MN. Immune system effects of echinacea, ginseng, and astragalus: a review. Integr Cancer Ther. 2003 Sep;2(3):247-67. doi: 10.1177/1534735403256419. PMID: 15035888
viii. Qin Q, Niu J, Wang Z, Xu W, Qiao Z, Gu Y. Astragalus embranaceus extract activates immune response in macrophages via heparanase. Molecules. 2012 Jun 13;17(6):7232-40. doi: 10.3390/molecules17067232. PMID: 22695229; PMCID: PMC6268577.
ix. Dion, C., Chappuis, E., & Ripoll, C. (2016). Does larch arabinogalactan enhance immune function? A review of mechanistic and clinical trials. Nutrition & metabolism, 13, 28. https://doi.org/10.1186/s12986-016-0086-x
x. Zhai, Z., Liu, Y., Wu, L., Senchina, D. S., Wurtele, E. S., Murphy, P. A., Kohut, M. L., & Cunnick, J. E. (2007). Enhancement of innate and adaptive immune functions by multiple Echinacea species. Journal of medicinal food, 10(3), 423–434. https://doi.org/10.1089/jmf.2006.257