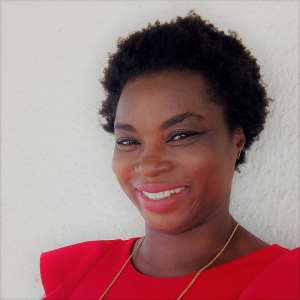 Over my years as an active Recruiter/ Headhunter (I am the owner of HIREghana ), I 'feel' that I have been asked gazillion times about #how long it takes to #submit a #job #application?
The #biggest #jobhunting #mistake that you can ever make, is to 'click and submit' a job application 'as is'.
It is a genuine #waste of #time and it only creates either #fake #hopes that someone will consider your job application or #disappointment when no one responds to it...
It might take you literally 5 seconds to click on an apply button or to click to forward your CV to a new email address
And, you do know by now that these actions rarely #result in #interviews.
Actually, almost anyone who has lost their job during this Covid-19 era is doing the same thing.
Which means for any recruiter, your CV will be just another one among the many with nothing to distinguish or set you apart as a candidate...
Plus, it is a sort of turn off when you get an application forwarded to you by the candidate and it is visibly an application already sent to someone else (you can see their email and name, etc)
....don't do this please - has it even ever had any positive result for you?
.
But, if you #customize #your_CV and your #CoverLetter (both are 'a #must' nowadays - and don't apply without a Cover Letter), you will need an average of 1-2 #full hours per #job application
In extremely rare cases, you might need only 30 minutes.
.
Please: you cannot do more than 5 #jobapplications per day (which is about 7-10 hours) - your brain needs to stay fresh.
DO YOU UNDERSTAND NOW WHY JOBHUNTING IS A FULL-TIME JOB?
In Conclusion
You can continue on #click_n_apply to 500 jobs with #no #results...
Or you can just do it properly... your decision
You only need one job, not 500!!
Today hiring is #onDemand - so be #HiringReady and #Apply properly to #job #vacancies
You might be amazed by the difference it could make if you invest the time to 'CRAFT' every application for a few hours!!
.
Thank you + #Good Luck
Irene
.
About the Author: Irene Gloria Addison is the owner of HIREghana [Human Intelligence Recruitment], a niche HRM Consultancy and a Leader Ghanaian Recruitment Agency and Executive Search firm, based in Accra.
Irene welcomes your feedback/ comments/ remarks/ suggestions via your email message to Press [at ] HIREgh.com. HIREghana can be reached at +233 50 228 5155
Our website is https://hiregh.com
© 2020 Irene Gloria Addison and © 2020 Human Intelligence Recruitment