Aliens' Compliance Order Was a Healthy Progress Party Policy Initiative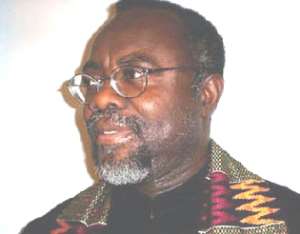 My late father, who was a staunch member and what might today be termed as a "foot-soldier" of the Kwame Nkrumah-led original Convention People's Party (CPP), would have punched Mr. Mohammed Mubarak Muntaka, the National Democratic Congress' Minority Chief Whip, in the face or, very likely, in the mouth, if the Member of Parliament for Kumasi-Asawase had made his unpardonably preposterous statement about Prime Minister K A Busia's Progress Party's being responsible for the creation of acute poverty in our Zongo communities via his 1969 issuance of the Aliens' Compliance Order (See "Akufo-Addo's Father Is Responsible for the Poverty in Zongo – Muntaka" MyNewsGh.com / Ghanaweb.com 9/17/20).
You see, the problem with a desperate and cheap vote-seeking Mr. Muntaka is that this man is too young and willfully ignorant to know the great social and security menace posed by a remarkable percentage of the relatively recent immigrant residents of our Zongo communities across the country at the time, in particular the quality-of-life threat to the average Ghanaian citizen. The Asawase NDC-MP may want to start researching this subject by looking up the word "Kawukudi," the National Anthem of many a Zongo youth at the time, if he is not already familiar with the same. It is also grossly inaccurate for Mr. Muntaka to smugly claim that in 1969, the estimated 3 Million Nigerian and other nonnative residents in Ghana constituted a mere 20-percent of the country's population. Well, the actual figure of aliens resident in Ghana in 1969 was 35-percent, being that Ghana's estimated population was 8.5, or Eight-and-Half Million, and not 15 Million, the implicit figure provided by the studiously ignorant NDC's Parliamentary Minority Whip.
I must also quickly add that I am not the least bit surprised that Mr. Muntaka would truck out such whole cloth of swill and nonsensical mendacity, for the simple reason that lying and scamming Ghanaian taxpayers is what the movers and shakers of the National Democratic Congress do best. Plus, it is election time, so why not pull bales of wool over the eyes of unsuspecting and deliberately regressed Zongo residents in the country? The fact of the matter and verifiable historical data is that, in 1969, Zongo communities in Ghana had the highest crime rate in the country and may still, to-date, have the highest crime rate in the country. As well, contrary to what Mr. Muntaka would have the rest of us believe, it was not because Zongo residents controlled most of the retail and, even, wholesale business enterprises in the Adum District of Kumasi-Central that the legal deportation of these aliens, largely illegal Nigerian squatters and residents, created acute impoverishment in our Zongo communities.
To put it calmly and mildly, armed robbery, rampant incidents of rape, prostitution and murder were the prime "internal export commodities" from the Zongo communities which, by the way, have always been the most economically deprived communities in the country. Plus, it is an open secret that the rate of illiteracy in our Zongo communities, "Makaranta" and all, is also among the highest in the country. So, it is nothing short of inexcusably criminal for National Democratic Congress' robber-barons like Mr. Muntaka, together with congenital and pathological kleptocrats like Candidate John "Airbus-Kanazoe" Dramani Mahama and Mr. Isaac "Shit-Mouth" Adongo-Frafra, to have fiercely fought against the Akufo-Addo-implemented universally accessible fee-free Senior High School System.
Indeed, if today our Zongo communities are insufferably deprived and/or materially impoverished socioeconomically, and even culturally, it is primarily because bona fide "Zongo Citizens" like Mr. Muntaka and self-proclaimed faux "Zongo Champions" like Candidate Mahama have done close to absolutely nothing for the inhabitants and residents of our Zongo communities. Else, why did it take the accession of Nana Addo Dankwa Akufo-Addo to the Presidency for the creation of a special ministry and ministerial portfolio of Zongo and Inner-City Development to bring Zongo residents into the mainstream of Ghanaian society? No wonder that Mr. Muntaka was the same devious and predatory politician who stood on the august floor of Ghana's Parliament and shamelessly advocated for Muslim male predators like himself to be legally permitted to sexually violate 14-year-old women, that is, barely diaper-weaned girls and babies, in the name of marriage.
As one whose late beloved mother was personally robbed of her expensive Afro-Wig and handbag, containing her money, jewelry, toiletries and other valuables near the old Ambassador Hotel by the "Kawukudi Boys," I find it very offensive to hear political charlatans and scam-artists like Mr. Muntaka cavalierly blame President Akufo-Addo's father for the subcultural and countercultural criminality of some elements of our Zongo communities. We also need to highlight the fact that the Aliens' Compliance Order was a parliamentary-approved order that gave all illegal or unregistered migrants and immigrants in Ghana more than one year to regularize their stay in the country. Now, was it the fault of the then-President Edward Akufo-Addo or, for that matter, Prime Minister Busia that the scofflaws who flatly refused to comply were legally and righteously deported from Ghana? Now, what kind of self-righteous, arrant and ignorant and arrogant nonsense is this?
*Visit my blog at: KwameOkoampaAhoofeJr
By Kwame Okoampa-Ahoofe, Jr., PhD
English Department, SUNY-Nassau
Garden City, New York
September 17, 2020
E-mail: [email protected]