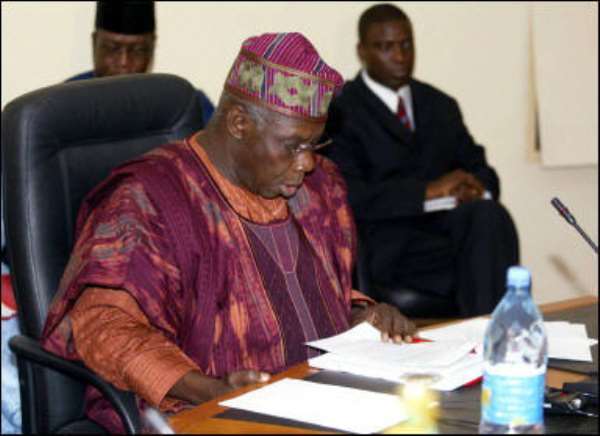 Four new ambassadors presented their letters of credence to President Olusegun Obasanjo during separate ceremonies at the State House, Abuja on September 22.
They are Mr George Kumi, the new High Commissioner of the Republic of Ghana, Mr Mohammed Ali Omaro of Eritrea, Mr Daniel Rudolph Smith of the Republic of Namibia and Mr Joachim Schmillen of the Federal Republic of Germany.
President Obasanjo told the ambassadors that Nigeria would cooperate with them to ensure that economic relations were improved with their countries.
"While our relations are good, I believe we should strengthen our economic interaction and improve trade between our citizens", and added that the machinery of the Nigerian Government was available to ensure this.
The new ambassadors thanked President Obasanjo for receiving them, and stated their commitment to improve relations for the mutual benefit of Nigeria and their countries.