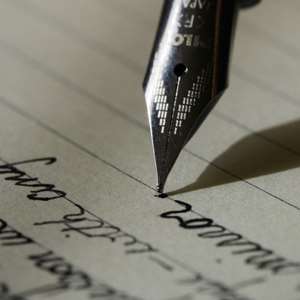 The term or word "SAKAWA" and its derived meaning of fraud is of Ghanaian origin and originally referred to fraudulent activities by young people on the internet.
The notoriety and sheer bravado and "success" of practitioners of the act and the world-wide nature of the internet and the "trade" meant that the word has assumed world-wide meaning for fraud. In Ghana where the word or term originated it has evolved and matured into full fledged usage to mean scam, or deceit, or any such acts of fraudulent nature.
On Sunday 13th September, 2020 the Honourable Isaac Adongo the National Democratic Congress Member of Parliament for Bolgatanga Central in the Upper East Region got published on Ghanaweb under the caption "Adongo punches Akufo-Addo again, describes him as 'Sakawa kingpin' scamming for votes".
Since the story was short and straight to the point, let me just put it here to refresh our minds as well as bring those who have not yet seen it, to read it. It reads, "Member of Parliament for Bolgatanga Central Isaac Adongo has hammered on his use of "Sakawa" tag on President Nana Addo Dankwa Akufo-Addo, blasting the "Sakawa kingpin" and his party for their indecisiveness on party manifesto.
In his latest punchy article, Adongo questioned the NPP on whether it is contemplating on bringing a new manifesto.
It comes after the NPP made a sudden U-turn on certain policies after the NDC' launched its "The People's Manifesto".
"NPP to relaunch a new manifesto?," Adongo quizzed.
"They launched an open-ended work in progress to be finalised? We need a tracker for all the new 419 promises not in their manifesto;
Military Airstrip in Yendi.
UDS campus in Yendi.
Agric University in Pong Tamale.
Consultation on Okada legalization to be stopped after election.
Ban on importation of salvaged vehicles suspended until after elections.
Licensure exams on hold until after elections.
Trust Sakawa Kingpin Akufo Addo to scam Ghanaians for votes.", he said.
Adongo has steadily become a thorn on the flesh of the elephant family and was the originator of the infamous "Akyem Sakawa Boys" tag on President Akufo Addo and some elements in his Government over the controversial Agyapa deal."
The Honourable Adongo's concentration was on President Akufo-Addo and his Vice Dr Mahamudu Bawumia's rather queer and unconventional practice of veering away from their published manifesto for the 2020 general elections and making all manner of wild promises which are not contained in their written promises to the people of Ghana.
Under normal circumstanstances and in civilized societies manifestos which constitute serious and sacred promises to the people and electorate are adhered to strictly in the campaign period and when successful as the basis of being elected, governments make all efforts to implement their manifesto promises and in circumstances in which they fail they offer plausible explanations to the country for their failures and apologise accordingly.
Certainly the complete disregard for their own manifesto even at this very beginning of the campaign shows the disregard of President Akufo-Addo, his Vice Bawumia and the entire New Patriotic Party and the lack of respect for the Ghanaian electorate for the promises they make to us the basis of which we may or may not vote for them.
Such behaviour smacks of deceit of the electorate and a scam which in our newly coined term is "SAKAWA"
Two other scamming behaviour of President Akufo-Addo and Vice President Bawumia have emerged since the launching of their manifesto about a month ago.
The cutting of sod for new projects for which there are no budgets
Implementation of some manifesto promises of the opposition National Democratic Congress (NDC)
It has always been the practice of all governments the world over to demonstrate to the electorate during the period of campaigning at the end of term elections such as the time that we are in in Ghana presently, to what extent they have fulfilled their manifesto pledges to electorate by commissioning completed projects or programmes or policies. They may pledge new projects, programmes and policies for the future, but never to cut sod for the beginning of new projects for the future for which they do NOT have any direct budget lines of expenditure.
Strangely enough, President Akufo-Addo has resorted to cutting sod for new projects all over the country in a clear attempt to deceive the electorate that he was bringing development to them. At Keta in the Volta Region where he campaigned recently, he was said to have cut sod for the beginning of a harbour project for which he did not have a budget or any earmarked funds to execute.
He told the Chiefs and people there assembled that the feasibility study for the project was being undertaken by a Consultant in Germany and that he would finish his work in April, 2021.
What is the wisdom in cutting sod for a project for which a feasibility study is now being done and for which there is no budget?
If this is not SAKAWA then what is?
In the Sene constituency in the new region of Bono East, President Akufo-Addo was reported to have cut sod for a road project which again is slated for construction in about seven months later in April 2021. Clearly there is no budget for such a project in the 2020 budget and yet President Akufo-Addo had the temerity to to deceive the people of Sene that he was bringing development to the people in that district.
Clearly these schemes are cleverly designed by President Akufo-Addo to cleverly deceive poor unsuspecting citizens majority of whom are not too conversant with the workings of government, particularly pertaining to budgetary and funding processes. They may not be aware that the projects the President is cutting sods for do NOT have a budget line with which they can be implemented and may never see the light of day.
They have not questioned why the President has abandoned hundreds of projects at various stages of development began by the former government of President John Mahama in the bush to be overgrown by bush and cutting sod for new ones for which he has no budget.
The budget for 2021 will not be ready until after the 2020 elections, sometime in April in 2021. That budget will be a difficult one for any government because the economy is in shambles and the deficit is scheduled to hit 15% of GDP unprecedented in the history of our country.
There is therefore practically no fiscal space for further borrowing to implement all sorts of projects. And yet Akufo-Addo is busy "sakawing" Ghanaians by cutting sod for new projects all over the country.
Akufo-Addo's desperation is unprecedented. Following the launching of the National Democratic Congress' 2020 manifesto which has received near universal acceptance by Ghanaians, panic stricken Akufo-Addo and his Vice Dr Bawumia have quickly jumped into implementing some of the promises contained in the NDC's manifesto.
These include the promises to:
Legalise and regulate the "Okada" business which is the use of motor cycles for commercial transport by the youth.
Provide free technical and vocational education and training for Ghanaian youth, including paying for apprenticeships to master tradesmen and women.
Cancel the ban on the importation of salvaged cars into Ghana
Cancel Teacher Licensure examinations for newly trained Teachers
Trying to implement these manifesto promises of the NDC by Akufo-Addo is clearly designed to take the wind out of the sail of John Dramani Mahama and the National Democratic Congress.
There are an estimated 800,000 young people involved in the Okada business which was banned in 2012. The announcement by President Mahama to legalise and regulate the trade has received the unconditional approval and acclaim from the association of Okada riders who have pledged to work with Mr Mahama for him to win so that he can set them free.
All of a sudden President Akufo-Addo and his government have shamelessly jumped into the fray saying they are legalising Okada.
Initially when President Mahama announced his initiative on Okada legalization, this was what President Akufo-Addo's reaction to the policy on twitter on 5th September, 2020; "@JDMahama promise of legalising and regulating the activities of OKADA business is not his but a desperate and a populist vote canvassing gimmick. The activities of the OKADA business is illegal in our law books and must remain so. The nuisance they cause on our roads must not be legalised by any right-thinking Ghanaian." 05:52PM 05 Sep 20 Twitter for iPhone.
President Akufo-Addo has taken similar decisions to suspended his government's recently passed law outlawing the importation of salvaged cars into the country as well as suspend the teacher licensure examinations because the NDC has promised to cancel them when it comes to power.
This is a clear display of dishonesty and unconscionable behaviour of President Akufo-Addo and his government. When a President and a government begin to exhibit such levels of unprincipled behaviour and desperation, we the citizens must know that they have failed and must be thrown out for a better alternative to take over.
Increasingly President Akufo-Addo and his government have shown that they can take Ghanaians for a ride through the impunity of the many decisions they have rammed down our throats. The obnoxious Power Distribution Services, PDS, Agreement, and the ongoing AGYAPA deal are just too fresh in our minds.
And now they are desperately scamming us for our votes to stay in power longer to "finish" us off in the next four years. Ghanaians, let us rise to our own salvation. The time is now. Let us throw this corrupt and grossly incompetent, scamming, "SAKAWA" Akufo-Addo government out of power and remove this heavy yoke off our backs.
Eric Ametor-Quarmyne
Accra.