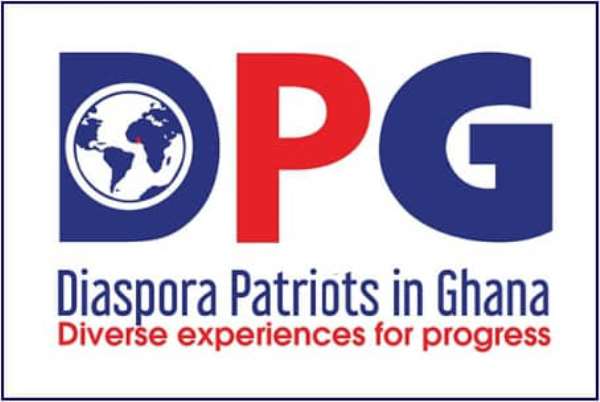 A group calling itself the Diaspora Patriots in Ghana Foundation (DPG) has condemned what it calls ethnocentric comments supposedly being promoted by former President John Mahama.
It has thus called on the NDC Leader "to immediately render an unqualified apology to the good and united people of Ghana."
An article from the Bolgatanga Central MP, Isaac Adongo, describes elements from the New Patriotic Party as "Akyem Sakawa Boys" in relation to the controversial Agyapa Royalties deal.
This article was shared on the Facebook page of the NDC flagbearer, John Mahama, although he has not commented personally.
According to the group, "it does seem that the real problem Mr. Mahama has with the deal is that some people with Akyem ethnicity are involved in its setup."
It adds that "Yet the Agyapa Deal creates entities owned by the nation, not individuals like Mr. Mahama attempted to do with our bauxite for his brother. And, it is expected to significantly increase revenues for the state."
The group said it has over the years observed a pattern of such ethnocentric behaviour by Mr. John Mahama.
"For instance, Mr. Mahama is on record to have taunted Hon. Kwame Prempeh on the Floor of Parliament in 1996, for interchanging R & L pronunciation, and ascribing his supposed bad command of the English language, to his ethnicity. He is also on record to have suggested that Asantes are ungrateful people, who will not show him appreciation even if he helps tar their streets with gold" the group alleged.
"Mr. Mahama is also known to tell people in various parts of the North of the country to vote for him because he is one of them. Ghanaians are united in the pursuit of more democracy, justice, freedom and development, and should not allow any politician to use minor differences between us to divide us and sway our focus from the substantive issues of policy and performance, which really matter to our progress."
The group said "Ghanaians have peacefully coexisted in spite of our religious, ethnic and cultural differences. We must not take lightly the denigration of any tribe of Ghana, especially by someone aspiring to become President".
"So, DPG calls on well-meaning Ghanaians to ask Mr. Mahama to render an unqualified apology to all those he has been denigrating and to try to offer serious policy ideas and demonstrate the credibility to deliver them instead. We should all ask Mr. Mahama to stop his ethnocentric tendencies, which he often resorts to, in his confessed willingness to do anything for more votes" the group concluded.
Akufo-Addo condemns 'Akyem Sakawa' tag
President Akufo-Addo has already condemned the tag.
Speaking at a meeting with the leadership of the Catholic Bishop Conference at the Jubilee House on Friday, President Nana Akufo-Addo said he was "very disturbed" by the remarks.
He condemned what he called ethnic branding, saying "that is the kind of language we don't want in our politics."
President Akufo-Addo also said he was disappointed at the lack of criticism towards those remarks from observers.
"Sometimes one would hope that when things come out, people will comment on them. The comment made by my opponent; Akyem Sakawa people, I have not heard any public figure in this country or anybody comment on it."
"If I was to get up to make a comment about northerners or Gonjas, you can imagine the uproar that will be in the country," the President lamented.
----citinewsroom