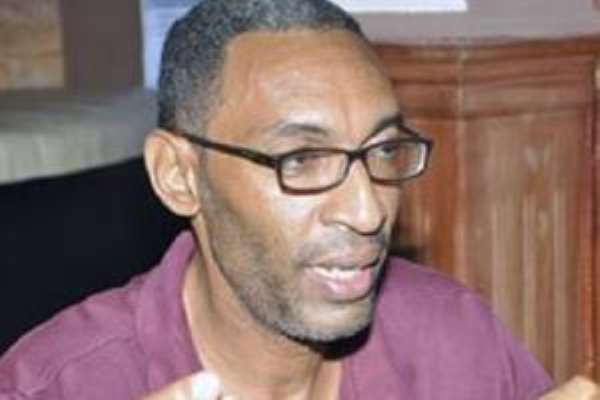 it saddens my heart to hear Sekou intemperately and uncouthly questioning the paternity right of anybody to Nkrumah as if he must know all his father's offsprings before accepting them. Man by nature is born a polygamist and it takes only the woman to tell the father of a child knowing when and how it happened. Therefore, Sekou must spare us this trash.
Must he always run to the court of public opinion to help him anytime the issue of Senior Comrade Onsy's positive efforts in helping to build the very party Sekou deserted in pursuit of his parochial interest in other political parties, that overthrew his own father's government? What matters then, assuming without admitting that, senior comrade Onsy Kwame Nkrumah is not his brother? The CPP needs help from honest, loyal, credible, and sincere people like Onsy to restore it to its rightful political position that it was.
Sekou and his cronies detractors can't force the majority of the CPP members, who have willingly accepted senior comrade Onsy Kwame Nkrumah with open arms into the party. If Sekou wanted the good of his father's legacy to continue to survive, he would have been part of the party and help in its rebuilding but not what he's been doing negatively to hurt and harm the party we love. We won't allow him to do any harm to Onsy's reputation or that of the CPP. We are watching him carefully anytime and anywhere.
Isn't it embarrassing enough for all the children to abandon the party their father toiled to form and he is here castigating the only one, who loves the party and wants to see it progress? Sekou must bow his head in shame and stop this hypocrisy. Democratic states are not dynasties but we have seen how many past presidents' children are doing well to protect and preserve their own fathers' legacy. At least, we have seen it right here under our noses.
My unsolicited advice to Sekou is to come and help build his own father's party or put a stop to his constant ranting about who senior comrade Onsy is not. The party doesn't take any delight in that and won't accept it any day. What we need is to come to power and revamp the party and set our vision towards building the country our founder dreamed of.
His father is turning and lamenting in his grave to have a son like him. How can a man's real son suggest that, his own father's foes who wickedly overthrew him were justifiably in their callous atrocities! That is grossly shocking and shameful for any son to say. But he recently admitted that the 66 coup d'etat was okay by him. I wish he was killed in that single act that sent the country's development process backwards.
The CPP is not begging him to come back. But he must learn to know what to say. And if he doesn't have any better thing to say about the party, he shouldn't just open his stinky mouth and talk ill about CPP by referring to the members as "dogs" How dare him! He is the biggest dog without brains to say this. He should also seek medical attention if he's suffering from any bipolar disorder.
Sekou is part of the problems we have in CPP. You're not with us and you don't want to appreciate what we are doing to build the party. So, what are you? I want him to know that, talking about who senior comrade Onsy Kwame Nkrumah is or is not doesn't matter much to the party. He should go and fight his own father's people, who have accepted senior comrade Onsy into the family and leave the CPP alone. We also know all those in the party, who are pushing Sekou to do this needless venture. But we are not going to allow it. CPP is bigger than just the family or children of its founder. They should take their family issue and go and solve it and leave the party with peace.
Long live Nkrumah
Long live CPP
Long live senior comrade Onsy
Constituency chairman
Nadowli-Kaleo