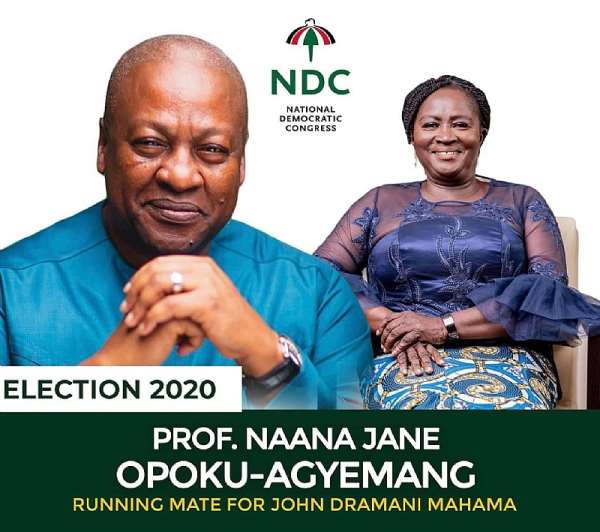 The National Democratic Congress Western Region has inaugurated a regional campaign team who will coordinate all party activities to secure victory in the 2020 December 7 polls.
The team which will be led by the regional chairman comprises the 7 front line regional executives as well as representatives from the former Members of Parliament, former ministers, former MMDCE's, former regional executives, cadres, pro forum members and special interest clubs like the physically challenged.
Inaugurating the team, Hon. Dr Sarpong who is a member of the national campaign team and leader of the delegation from the party headquarters urged the party to stay focused and united as the only way to secure victory.
In a speech read by Chief Biney, Deputy National Organiser on behalf of the flagbearer, His Excellency John Dramani Mahama assured the party and Ghanaians.
"We have been tasked by destiny with nothing less than pulling Ghana back from the edge of disaster. We are charged with executing a Rescue Mission to alleviate hardship and suffering. It is a rescue mission to halt the corruption and collapse of our democratic institutions and restore hope and confidence in the future."
The chairman of the campaign team who doubles as the regional chairman in his acceptance speech also added his voice to the need to ensure party unity at all levels, as that will secure victory for the NDC.
Hon. Dr. Sipa Yankey who is the chairman of the NDC Western Region Accra caucus promised to mobilize resources for the team to facilitate their actitvities.
The regional campaign team is expected to immediately move to the constituencies and form the various constituency campaign teams that will be deployed to canvass for votes.
The team members are as follows:
1. Nana Kojo Toku
2. Hon. Capt(Rtd) Anthony Cudjoe
3. Hon.Daniel Eshun
4. Joseph Nelson
5. Japhet Baidoo
6. Richard kirk-Mensah
7. Daniel Darlington Atitso
8. George Dadzie jnr
9. Gladys Egyin
10. Hafiso Alasko
11. Papa Assan
12. Hon.Charlotte Otua Odum
13. Samuel Idun
14. Hon.George sipa Yankey
15. Hon. Armah kofi Buah
16. Anita Annan
17. Hajia Sadika
18. Hon. Alfred Ekow Gyan
19. Hon Akwasi Opong-Fosu
20. Alhaji Mahama Fuseini
21. Shirley Grace Agyekum
22. Kissi Sam
23. Brigadier General Whajah
24. Mrs Acheampong
25. Mr. Augustine Nyamekye
26. Jackline Dzapata
27. Malik Bobbenla
28. Dr. Mark Carl Ahin
29. Solomon Nkansah
30. Jonathan York.