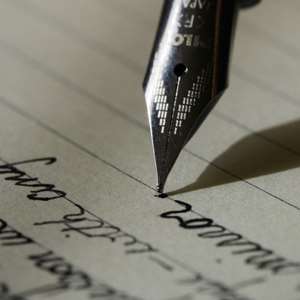 Beyond the current ravages of the covid-19 pandemic, there is a brighter future ahead of Ghana and what is ahead is much more and better than what is behind, South Sayi District Chief Executive Honourable Ernest Patrick Kodzo Mallet tells JOURNALIST FOR REGIONAL INTEGRATION (JORIN)'s MARTIN-LUTHER C. KING in Peki, Volta Region of Ghana. Mallet who is also the ruling New Patriotic Party, NPP's parliamentary candidate for the South Dayi Constituency in the December 2020 general elections says that he has benefitted from his people and from his country; and that now is the time to give back by ensuring that anything he does henceforth would be for the good of the common man.
Excerpts:
................................
JOURNALIST FOR REGIONAL INTEGRATION (JORIN): Kindly give us a snapshot of the condition in which you found this di strict in 2017 when you took charge and what the situation is now?
ERNEST KODZO MALLET (EKM): In 2017 when I came into office, end of the year, this government had been running for between ten and eleven months before I joined. I didn't join from the beginning. The government started in January 2017, and I came in November. There was somebody acting (as the district chief executive. There were certain programmes that were running. The government had introduced new programmes like the Planting for Food and Jobs, the Free Senior High School programme, and the Planting for Export and Rural Development, which was one of the agricultural programmes that was put up. But because there wasn't any firm leadership arrangement then in the district, things didn't kick-start the way they should have been. The previous administration before I came in had left a large, or huge, commitment to the budget, so leaving a big deficit on our books. Certain programmes were not running as we expected; the council or the district assembly could not follow-up on all the services that we really wanted to provide for the people. As a government agency, we wanted to provide governance and good services at the local level. We had problems with security, generally; we had problems with child trafficking and child labour. We had difficulties, in fact big problems with the cultivation of marijuana. The condition of our roads was very bad; in fact they are still bad. You travelled to Kpeve (the district headquarters), and I am sure you saw a little bit of it. Sanitation was another big difficulty that I saw, and everything was in a mess. The assemblies in the country are given some performance contracts, and we are graded according to how we perform. When I came in this assembly, out of 25 districts at the time (in the Volta Region), was trailing in the last bottom class of 24th to 25th type of thing. Now, what is the present situation? I will say that when they rank the performance of the districts (with the creation of the Oti Region out of the Volta Region, Volta Region now has 18 districts instead of 25), now we rank among the first best five districts in the region. People have seen a lot of difference. It comes around because we are able to better manage budget, and we are able to better manage our resources. The government came up with a policy directive which says that we should ensure that we complete existing or on-going projects before we can embark on new ones. That was a very difficult way of going about things because the people in the community, or the political game-players see, or try to assess, you based on what you have started and completed. So, when you complete somebody else's projects, they don't want to give you the credit. But we realised that we have committed public funds to starting these community projects, whether schools, health facilities, places of convenience, markets, roads, etc. And, then they are abandoned because of the political orientation of successor administrations. And that's locking up a lot of money. For me, therefore, it was good that the government said we should make sure we complete those for the good of the people. And, I'll like to take credit for all the projects that have been completed so far. Indeed, we could have started new ones and we will not complete them; and, it will be the same narrative. But the narrative is changing. The number of uncompleted projects that I met, I can't give you numbers. But they have reduced drastically. Maybe up to 80 per cent of the (uncompleted) projects that I met are now almost completed, or have been completed. There was a large unpaid bill from the previous administration, and we've almost settled them. There are two or so cases that the people are dragging the assembly to court, but we are trying to see how to take such cases out of the court and settle these cases. So, we have brought some sanity into the running of the assembly. Also, I found the relationship between our communities to be difficult when I came in. In South Dayi, there are four traditional areas, namely, the Peki traditional area, where I come from, where we are now; the Kpeve traditional area, where the assembly is; the Kpali traditional area; and, then, the Tongu traditional area. Anybody coming from outside will not see any difference because we are just one people. We've been since Adam. But there were chieftaincy constraints and difficulties among these areas when I came in. They will not talk to each other. It's been my approach and desire that I bring them together. We've done a lot of work, and I think that there's more peace, there's more order, there's more acceptance of our differences than it was before.
JORIN: Child labour is still an issue in the district. What are you doing to combat that problem?
EKM: A lot is being done. We have a vibrant social welfare department. We are getting support from UNICEF, and we go around communities to educate them, to sensitize them. And once in awhile, the security goes in to crack the whip to get people arrested. It will not disappear all of a sudden; it still goes on. But, I want to say that it is on the decline. In the district, for example, we have a large section of our district which is along the lake, the Volta Lake. And what I realise is that this under-age children are brought from faraway places to come and do some fishing. They bring boys and girls from, let's say, along the coast where they are not scared of water. People around here, mostly, are scared of water; they will not go near the water. But they bring young boys who can go into the water, who can swim or who think they can swim. And when they go fishing and the net, for example, gets trapped, they send these kids down to go and untangle it. Some of them go and they don't come back, and nobody talks, nobody asks question. CNN even gave coverage of the situation, which was very embarrassing to me, showing how children were being used. Eventually we tried to track them. And, it happens when schools are on holidays. They entice these kids and tell them 'look, there is this job here; they'll give you money'. Some of them come, they don't go back, they die. Some of them come and they get into bad groups, they don't go back to school, so drop-out rates go high. Then teenage pregnancy rate go up. All sorts of social vices come in. And, we think we are on top of it, but this is going to take awhile.
JORIN: There are complaints about the quality of roads in the district. What efforts have you made towards improving and expanding the quality as well as the network of roads, and infrastructure generally in the district?
EKM: South Dayi, I always say, has a small land mass. When we were a bigger Volta Region, South Dayi was only 2 per cent of the land area of the region. It's quite a small place. And, we just have around 340 square kilometres of land, a large portion of which is under the lake already; so, 20 per cent of the land is under water. Like you observed, the road is very bad. Bu, again, the roads linking communities are not adequate. For example if you look to my left, or your right, you will see a tall mountain. On the end is another mountain range. So, we are in the valley here. But across the mountain are other communities. If I want to go from Blengo, which is where we are now, to Duga, I have to go back through Asikuma, that's going to the Eastern Region now, and go almost forty kilometres. Whereas it will take between just twelve to fifteen kilometres across this mountain to the next community. So, we still need a lot of road networks. But again, the roads in our communities are very bad. One, because of the topography of the land; rain water washes a lot of things. The ground is being eroded, erosion is very high; buildings are collapsing or not properly constructed; old buildings are not standing; the gutters are choked, and they are over-filled. So we need to even be able to control the storms when they come, which we are working towards. This is an ancient community. I'm lucky to be along the road. The next family house has no access road for the inhabitants to drive their cars to their houses. So if you live there and you have a car, you park it on the road here and walk across. The community is not properly planned, and we are thinking that it will be total confusion trying to build roads into this old community. But the developing areas, the outskirts, should be properly planned. Then the access would be easy. But the present state of the roads now is what we need to work on. Most of the roads, I want to say, especially the eastern corridor road, which is the main road, has been awarded by the central government, as it is a central government project. We have said so much about it; so I don't want to belabour it. It's supposed to start from Tema, all the way to the Upper East Region. The contractors are working in phases. Just recently, I was in a conversation with the engineers again. Because after the rains, certain portions of the road had been badly eaten into, and a lot of cargo trucks coming from up north with yams and other foodstuffs get to such portions and they fall over. That's not good enough. So I actually called the engineers and said, Can we do something about it? And they said the contractor had not been paid for work done, and that he said when he gets his pay he'll come and continue. So I've been trying to get my engineers to see what type of thing they can do to, at least, stop vehicles from falling over. And that is going to be a big tough on the assembly. But we want to do something about it. The other roads which are connecting have all been given on contracts. But they all have the same difficulties of work done, but no payment yet. I want to believe that is because of covid-19. I don't like using it as an excuse, but seriously speaking, covid-19 has set a lot of things back. We were going to get all these roads done. Maybe you've heard the President say that 2020 is the Year of Roads. And just when we said the Year of Roads, covid came; and, then, it became the Year of Hospitals. So, we've had to re-prioritize. But our roads are bad; we need more roads; and, we need to work on them.
JORIN: The One-District-One-Factory and the One-Village-One-Dam are flagship programmes of the central government. How have you been able to tap into those programmes?
EKM: Let me just say those are laudable ideas. We live in area where dams or the use of dams is not the order of farming systems; although, yes, we can do with some irrigations as we have some dry spells when irrigation could do. The one-district-one-dam programme was targeting very severe districts and areas in the northern part of the country where there are very long dry seasons that atimes they don't have water at all. So we are not the immediate beneficiaries of that programme. But the one-district-one-factory programme is the one we are supposed to be beneficiaries of. When the idea was mooted, there were a lot of businessmen and women running all over the place. We had people coming from China, South Korea, South Africa, Nigeria, etc. A lot of people came around and showed interest that they wanted to promote this. We had even a group of Ghanaians who came from the US and said they wanted to establish a gari factory here for the American people. I said to myself, Why gari? And, why to America? They believed that the American Food and Drugs Authority has very stringent food controls. And if you are able to meet their standards, there is a big market for stuffs like gari. And they wanted to make sure we met the standards, that we have a factory that will produce exactly what they wanted. Again, there are a lot of Ghanaians and Nigerians in America who consume good gari. So, that was their target. People came around. We don't have one yet. The difficulty we had was land. The South Koreans and the Chinese came and were looking for thousands, 15, 000, 20, 000 hectares of land. We don't have anything like that here. Even if you take all the inhabited area, you'll not get that type of land. They were disappointed and they didn't come back. There were a few South Africans who came and one of who wanted to do dressmaking: get people, get the materials and sew for the European and American markets. They also didn't come back; I don't know why. We constantly get prospective investors coming to do surveys. I think that we need to have a good raw material base of any sort to be able to get any industry running. If you see a factory, it means you are processing a raw material into a finished good for the market. And what raw materials do we have? You need cassava, for instance, for gari. You start a gari factory now, very soon you'll run out of cassava; you'll not be able to produce enough. I would not do a business when I do not have a guaranteed raw materials base. The other flagship programme, which is the Planting-for-Export-and-Rural-Development, looks at cash crops which we can finish. So, we've been promoting cashew, oil palm, sweet potato, cassava, coconut, etc. If we can produce large quantities of these, then somebody could set up a factory to process it. So we want to make sure we have a guaranteed raw materials base. That is what our focus has been. So far we've been successful to an extent, because the sensitisation has gone well; people are making demands for it. We are producing a lot of oil palm seedlings. This year we intend to distribute to farmers oil palm seedlings. It sounds small. Big to me, but small. Because when you listen to other regions and other places, they are talking of hundreds of thousands, and I'm talking about 10, 000. It's because I don't have the space. But we want to able to get people who can set up oil palm plantations of, say, 50 hectares or 100 hectares. I am very sure somebody can set up an oil-processing plant around it, and then buy from other farmers. We want to build a start and see what it will be. But we don't have one yet. We are working towards having one.
JORIN: You are the ruling New Patriotic Party (NPP)'s parliamentary candidate for the South Dayi constituency in next December's general elections. Why do you think you will be the best man for South Dayi in parliament? How do you think your going to parliament will impact on South Dayi's progress and development and on Ghana generally?
EKM: I want to say that I come into this business with a lot of experience and a lot of understanding of what our problems are. I grew up here. I want to believe that I have seen a lot of things. I've been around the world; I've seen what goes on in other places. I believe we can do better than we are doing. We deserve better than we are getting. And, leadership is one. It is very important to have a good leader. That is why I want to be in parliament. I understand my people; I know what makes them tick. I want to say that the people in this area are in the forefront of the national discourse. They have a lot to contribute, but the distractions, the diversions are too much. So, people are not focused; they are looking elsewhere; they are doing other things. I want to help focus our actions, our thoughts, and to contribute to national development. This Peki, or this area, is where Christianity (in this region) was born. This is where education started. People from all over came to school here; I'm talking about 150, 180 years ago. This community was very vibrant. But things have not been the same with time chieftaincy difficulties, poverty, misunderstanding of our roles and, even, a lot migration, as a lot of people have left here to other parts of Ghana and outside Ghana. Gradually, I believe we should find a way to bring them back. If not physically, at least they should be participating in what is going on here. That will bring back a lot of things. I think we should be able to support ourselves, support the country, etc. What are the needs of our people? In fact I want to say that poverty appears very prevalent because people don't have the jobs they want to do, they don't have adequate income; and, we have always trained people to be employed, to be clerks, teachers, and pastors. My great grandfather, my grandfather and my father were pastors, for instance. But I decided that I'm not going to be a pastor. We have that type of clerical or scholarly approach to life. I grew to realise that we had developed the head. But now we need to develop the hand. Let's use our hands. The difference between a human being and a dog is the hand. I look at my dogs; they are not able to speak. But they can express themselves. What they can't do is to be walking and be holding something, to use their hands. They can't use tools; they can't do anything. But God gave us hands. We should learn how to use them. We should develop our skills and our businesses; and life will not be the same again. So I believe that we should start doing the artisanal work now; let's get people to do things with their hands. Enough of the book knowledge now; we have it. Let's use our hands; and, let's create employment for ourselves and our children. And then life will not be the same.
JORIN: You were similarly the parliamentary candidate of your party for the constituency in the 2004 elections. What lessons did you learn from that contest that should be a game-changer for you next December given that candidates of the main opposition National Democratic Congress have always been returned as MPs here since 1992?
EKM: That's true. Since 1992 when this fourth republican constitution came into being, South Dayi has voted NDC. You can attribute many reasons to it. The first one is that the then head of state, Jerry John Rawlings, had a good influence over the people in the Volta Region because he hails from the Volta Region, and there was this attraction. Over the years, that influence of Rawlings over the NDC has waned. The attraction is still there, nonetheless. They still say, 'Oh, our party'. And it is for me, for us who are in the other party, in the NPP, to educate the people. We are not talking about tribe, we are not talking about ethnicity or something that belongs to us. We want to believe we are talking about ideology, we are talking about approach, we are talking about values. It is for us to reach out to the people. We were not successful in doing that before. But I think we are better placed now to do so. And I want to say that for the past two years, that has been my approach. I have been accused of being around with political opponents. But I said I am not going to get their votes if I distance myself from them. I am not selling out to them, but I'm out there winning their minds and their hearts. And I think that when the elections come, it would be a different thing. The lessons I learnt previously was to think that somebody is an NDC and would not change. I think that mindset is not exactly correct. There are a lot of people who do not belong to any party, and who don't care which party is in government. It is for us to reach out to them. That is what I am bringing from my past experience. Another is to say that losing an election is not a very pleasant thing. And, I don't intend to lose.
JORIN: What is your message to your constituents who complain that after consistently voting the National Democratic Congress, NDC, in the last 28 years, South Dayi is yet to enjoy commensurate benefits from that loyalty? What is your message, and how do you intend to change the narrative for the area if elected member of parliament on the platform of the New Patriotic Party, NPP, in next December's general elections?
EKM: The message is that it is time for change. That is the direct message, 'It's time for change'. The roads in the constituency didn't get bad overnight, or in the past three years. They have been so over the past 30 years, or before. Our school building are collapsing; nothing really works. Even the socio-economic facilities, educational institutions, health facilities were essentially built before 1992 by our hard-working parents. Some of it was communal labour, community or individual efforts. It is difficult to see what government, or the central government had done for the people. Normally want will like to see infrastructure, and we want to see good services: health service, education service, roads network, electricity, water. These are the things that we want to do. When we have these things, it's left for the individual to express his talent and do what he has to do. And, for the past years these things have fallen into disrepair. Therefore, there is no reason why we should continue to say that this is an NDC enclave, or continue to vote for them.
JORIN: You have been involved in national politics as a presidential advisor during the regime of former President John Kufuor, serving in the critical area of policy planning and monitoring. What are your take-away from that experience, and how do you think it will impact on your quality of service in parliament?
EKM: When I had that good fortune to serve with the former President John Agyekum Kufuor, which regime I served for three years, my schedule was to monitor the policies that the government had put in place and to make sure they are properly implemented. We did not want a post-mortem type of monitoring. We wanted to pre-empt disaster. So we were on top of it. That experience sharpened my approach to public policy. It really brought a different perspective to what I think we should be doing as a community. So we don't want to wait till a road is badly done we say 'Look, the way you are going, you'll not get to where we want you to go'. So, it kept the government's programmes updated. There were a lot of other issues about people involved in misappropriation of funds or misdirection of things that came up. And we were able to pre-empt it. We did it in a very nice way that we didn't really have to come to the attention of the public. Still we were able to tell those involved that 'Look, the way you are going we don't think you're doing the right thing'. That way, the person has an opportunity to correct themselves. There was even an office whose mandate was to prosecute or track people who had broken regulations in the government. But they really had nothing to do because we got there before anybody. Immediately we hear, for instance, that you are bringing some equipment to come and do salt mining, and that people are talking, we will ask 'So, what's the situation?' By the time you finish explaining what the situation is, I'm sure you yourself will realise that it's better you check yourself. So you are given the opportunity to make sure you don't do the wrong thing. Of course if you do the wrong thing, there is a different process. We were not there to cover anybody. I will say that that experience took me to a lot of other employments. After I left, I went back to the Ministry of Agriculture where that experience was very useful. Thereafter, I went to work for GIZ, the German development agency that runs projects all over the world. I worked with them for five years on an African project on skills development in agriculture. I'm sure I did a good job. Those exposures will come in handy when I get to parliament. As you are aware, parliamentarians have various roles, one of which is an oversight role over the executive. The other is that you want to ensure that your constituency is heard. You bring back feedback from Parliament to your constituency, and take a feedback from your constituency to Parliament. That is not being done well now by the incumbent. I want to be able to do that better than we've seen these past years.
JORIN: May we meet you? Who is Hon. Ernest Mallet?
EKM: That's me. I want to say that I am somebody who believes that I've benefitted from my people, from my country; and, that it's time to give back. And for me anything that I want to do I want it to be to the benefit of the common man. There are people I'd lived in this community with who were not as lucky as I am, who did not make it anywhere. I see them, I know them. And, so I call myself very lucky. I am very grateful to God for bringing me this far. That is me. I have two children, though they are children any more. Separated from my wife for some ten years now. I am the first son of my father. There are eight of us from my father. And, we are all in the Diaspora, far away in different places; some in America, some in Canada, in Accra, in Kumasi; and, I'm the only one here now. So that's the family. But on the Mallet family, I will say the name 'Mallet' is not a local name. It's a name that my great grandfather adopted when he was a young boy. He was just eleven years old, and he benefitted from the training by the missionaries at the time who had come and were looking for young people to educate, or to go to school. So, he opted to go to school. He was the youngest in his family but he lived with the missionaries who brought him up in a Christian way, which was totally different from what the other people in the community were going through. He became a teacher. Gradually, when the missionaries realised that they could not really live among the locals, because they come and they die of malaria; the maximum they could stay was three years. Eventually, when they realised that the best way to grow the church was to indigenise it, they brought him up. So he was the first black pastor among them. Then he had a benefactor among the missionaries who was taking care of him. They were paying him one-shilling a month or something for him to go to school. So he was fine. He went to school, he became a teacher, and he became a pastor. He was ordained as the first black pastor in the community, to hold the church up. Actually the church started from the family house here. So the name 'Mallet' was adopted from that his benefactor, called Rev. Dr. William Ludwig Mallet. And, my grandfather adopted the name Rudolf Ludwig Mallet.
JORIN: A German?
EKM: Yes, a German. He was the head of the Bremen Mission at the time. So, that's where the name came from. When I went to Germany, I went to look for the Mallet family there. And, I want to say that the Mallet family in Ghana are more than the Mallet family in Germany now. It was very sad to see that.
JORIN: There is constant communication between the German Mallet family and the Ghanaian Mallet family?
EKM: I tried to establish one. The only person I met said he is the great grandson of that William Ludwig Mallet. So we hold the name very dearly. We believe we are the chosen ones of God. We believe we should do things to please God at all times; and, that whatever we do on earth there is a judgement that would come. That on judgement that we should be able to stand tall and say that 'My name is Ernest Patrick Mallet; and, I deserve to be in here'.
JORIN: Do you have any final words?
EKM: My final words, especially to my people in my constituency, are that there is hope. There is a brighter future ahead, and I always believe that what is ahead of us is more, much more and better than what we missed or what is behind. That we should work at a lot of personal differences and things that take us back, and forget them. It's going to be difficult; but we cannot continue to carry that load and hope to make good progress. And I want to say that Ghana is going to come out (of the covid-19 pandemic) better and bigger. Things are not going to be the same again; there is going to be a new normal for the whole world. And I expect to see us standing tall.
Martin-Luther C. King