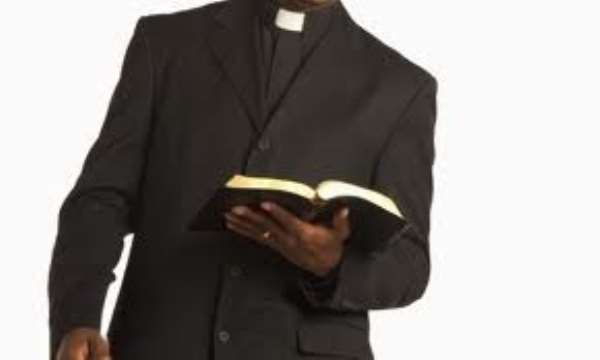 Some present day Ghanaian pastors and prophets are fake, wicked and deserve public rebuke, if not God's condemnation. From recent revelations, most of the current crop of the Ghanaian prophets and pastors are not men of God but rather agents of the devil.
My interest in the ongoing exposé of the corrupt and fake nature of some of these Ghanaian prophets and pastors has left sour taste in my mouth.
How on earth is one expected to accommodate the revolting behaviours by these callous pastors and prophets who are supposed to be leading or taking us to heaven?
How can a pastor for want of riches and fame physically, but not spiritually, kill his own biological mother, cut her up, drink her blood and eat parts of her body, then dump her remains in an abandoned mining pit? Are these the people we look forward to to take us to heaven? Can a blind man lead another blind man without both falling into a deep pit? They are surely leading their followers into hell!
Watch the video below to hear how a pastor sacrificed his own mother in a gruesome way.
The pastor must be found, arrested and prosecuted. How can we tell he is still not killing innocent persons if he could kill his own mother in the manner as narrated in the video?
Additionally, in the second video underneath, could the narrator in the video be contacted to point out those pastors and prophets he has helped that are still operating in Ghana if they are still not killing people?
Many of the unexplained deaths, mysterious disappearances of persons and kidnappings could have been masterminded by some of these callous and criminal pastors and prophets.
However, the nature of Ghana politics makes it somehow difficult to drastically deal with them. As soon as a government decides to address the problem, one will hear some ignorant Ghanaians say the government is attacking the churches. Not long ago, such a disparaging view was vociferously expressed by that naive but massively disrespectful criminal radio presenter Salifu Maase aka Mugabe. He was calling the people in the nation to rise up to counter Kennedy Agyapong (Honourable) because to him Kennedy is attacking the churches by his exposé on fake prophets and pastors.
May I by this publication request the Ghana police to find out the narrators in the videos to assist them find who the pastors and prophets engaged in those heinous crimes are for interrogation? Such murderous activities by the fake pastors must end.
How on earth will one so cruelly physically kill his own mother for want of wealth? Such a pastor must be found, prosecuted and convicted with his family informed of how their family member, the pastor's mother, disappeared from the land of the living.
May all those who innocently, but cruelly, died at the hands of these fake Ghanaian pastors and prophets rest peacefully in the bosom of patriarch Abraham!
Rockson Adofo
Sunday, 26 July 2020