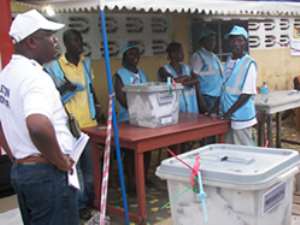 Parliament of Ghana has finally amended the Constitutional Instrument 91(C.I 91) and replaced it with Constitutional Instrument 126 (C.I 126).
The Electoral Commission of Ghana submitted C.I 91 to Parliament for an amendment with C.I 126 in order to assist them to carry out their required duties.
BACKGROUND
The newly amended C.I. 126 changes the kind of materials required by EC when going to register your name in the voter's register.
Example:
C. I 91 was permitting the citizens to present their Passport, previous Voter ID, NHIS card, Driver's License, and registered Ghanaians to serve as witnesses to allow people to be registered.
The new amended C.I 126 will permit just the National Identification Card (Ghana Card), Passport, and registered Ghanaians to serve as witnesses in order to permit a person without all the required documents to be registered into the Voter register.
The following are some of the comments made on the floor of Parliament during the amendment as the minority were opposing the new C. I 126 as not needed at this very moment, the majority were all for it that it should be amended.
Finally, members of Parliament were asked to vote to permit the newly C.I 126 to replace the old C. I 91.
After the voting, the majority had (106 votes) and 92 votes for the minority.
The House affected the amendment from C.I 91 to C.I 126 as the Electoral Commission of Ghana needed Parliament to do for them.