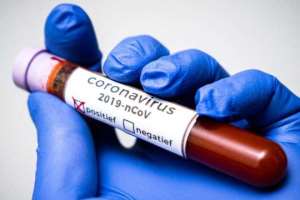 Today, I woke up to an infographic from Ernest Adu Gyamfi; an evangelist I've come to trust over the past five years with a caption " At the Ideal time you shall Peak".
This statement brought into memory what was said by the Ghana Health Service on how Ghana peaked on April 25 in terms of COVID-19 cases. Whilst I believe as health professionals, we should butter up, I also believe we should critique when it's necessary. It is clear that as of today, Ghana's case count stands at 4263 making us the country with the highest number of cases in West Africa.
According to experts, the surge in the number of cases should not be our major cause of worry when taken in the context that we've also got a relatively fewer number of deaths, 22-thus a true sign that we're doing something right. Howbeit I think we should keep up with our enhanced contact tracing approach as spread continues to go up as failure to do so will stretch our already groggy health system.
I've learned over the years that in matters relating to public health, communication is very integral in determining the rate of spread of infectious diseases. More to it, many people tend to evaluate their own risk perception of what is the trend out there, so if we are not circumspect in terms of communication in such times, there is the likelihood people would hang loose.
For me, to say we're at the peak is too early as our numbers depict more cases of expanded surveillance and not an expanded epidemic spread. That said, I think in as much as our enhanced contact tracing approach proved fructiferous, we should now home in on the cases we record as a result of routine surveillance. For example, in the last 3 updates, cases from routine surveillance have gone up by 85% pointing to the fact that our contact tracing strategies couldn't fish out persons with more epidemiological relevant risk. A case can be made for the 500 people who were infected with the virus during an outbreak in a construction facility with a workforce of 1300- a 38% infection rate. This in some experts view is a true representation of how the spread is in our communities.
In epidemiology, it's very dicey commenting on peaking levels as you need certain characteristics in your active cases such that you have a deceleration leading up to your peak so that you will be seeing a smaller percentage increase in active cases recorded over a period.
Going forward, while I dissent on future lockdowns or stricter measures, coupled with the in-house production of rapid test kits, I propose a community level screening and a survey to ascertain the extent of the spread. Strict adherence to social distancing protocols and proper use of masks should also be encouraged.