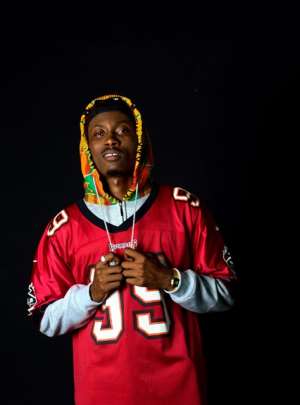 Madina based musician, Billy Banger has rebrand to his original birth name Ayat, which means Life in Arabic.
In a conversation with this reporter, Ayat confirmed the name change but hinted that the rebrand is rather a transition into a new era for his growing music career than just a change of name.
He said, "It's not really a name change but a transition, because I've always been AYAT, that's my actual name. So it's a self realization thing. Billy Banger was a phase and it taught me a lot".
He explained that he was originally named Ayat at birth and that his former stage name Billy only reflected an era of his music journey which has come to an end, making way for the new Ayat era.
Explaning the meaning of his new name ad it's relevance to his music craft, Ayat said the name simply "means LIFE it's Arabic".
Ayat is hardworking, he has several recorded music to his credit and has already won an award since starting out as a musician few years ago.
" I am currently working on an EP with producers KaySo, Twisted Wavex and D'An Musa. It's coming out really good, I'm not done yet but it's my favorite work thus far. It's a new sound and you guys will love it. We gonna shoot the visuals for the first single soon", Ayat said during the interview.
Feeling all positive with his growing following, Ayat has been very optimistic about the future of his music, when asked what the future holds for him he said, "a lot of good Stuff really, Better music of course, a fashion line, more dope visuals, and just the best of me I can give the world".
As faithful music lovers await the best of Ayat, some of his many fans have wished him well. A Facebook post read " Ayat go for gold".