The Ten Commandments Of Life After School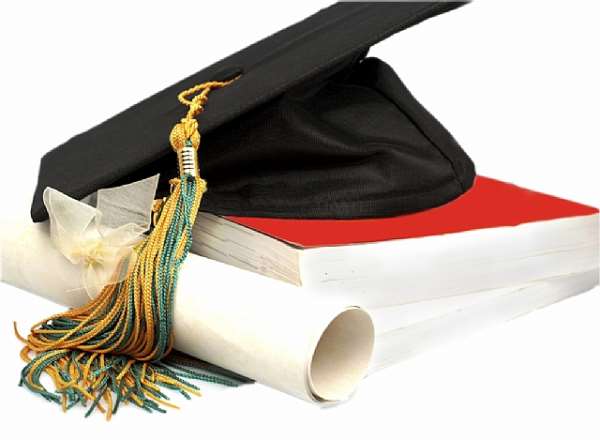 Many students graduate from school without a clue of what is next after school. Well, you partly don't blame them because our present school system doesn't do much to prepare students for the real world. It's laughable how we enroll in school, and for the first few days or even weeks, we are bombarded with information from left, right, and centre of the do's and don'ts of life on campus. In essence, the school largely trains us to study and make grades.and that's it.
They have, unfortunately, failed in the most important part of their responsibilitytraining students for the real world out there. Myself and some friends with whom I am in constant communication with have made some grave mistakes since coming out of school. Those mistakes have cost us one thing or the other. As such, I wouldn't wish any of those mistakes on future graduates. In this series of articles, we will be exploring what life after school has in store for us. Let's call them the Ten Commandments. For now, you can call me Moses.
1. Thou shalt remember that life in school is a miniature of life after school
The truth of the matter is; school is only a little bit of what real life has for you after school. I will like to refer the classroom as 'a mini-lecture theatre.' Like school where you are taught lessons and given assignments, life will also teach you lessons, and give you assignments. Your performance on these lessons and assignments will determine the extent to which life will promote you.
It was Tom Bodett, an American author, voice actor, and radio host who once said, 'In school, you're taught a LESSON and then given a test. In life, you're given a test that teaches you a lesson.' That's more like the reverse of what you were used to in school. However, the truth remains that our experiences in school somewhat prepare us for life after school. Even though our present-day educational system leaves much to be desired, its contribution in shaping us to fit into life cannot be brushed off.
Many people have been brain-washed into thinking that they could live a better life by refusing to go to school; or they could make it in life if they drop out of school and start out like Bill Gates and Steve Jobs. I believe that is the most absurd philosophy I have heard in recent times. You see, we all have different paths in life to live. More so, the likes of Bill Gates and Steve Jobs, who so-called motivational speakers refer to when making the point grew up in an era that is different from ours. And as such you can't gamble with your future trying to live as they did. The most important thing is to take life one at a time; you can't practise certain professions without formal education. The earlier we come to this understanding, the better it will be for us all!
2. Thou shalt know that thy life is yours to live
Your life is, indeed, yours to live. It's no one's. Every choice, every decision you make will bring consequences which will affect you in a positive or negative way. And if you must know, you stand alone to enjoy the fruits or bear the consequences of your choices and decisions. Recently, I spent the day with the family of a very good friend of mine who's just graduated from a bachelor programme.
In the course of our conversation, she asked the mum for money to do something quite important. Then the mum retorted, 'You are now a graduate. The time has come for you to start taking personal responsibility for your own expenses. That was why we spent so much giving you good education.' Even though it wasn't directly addressed to me, those comments hit me so hard. And this is not exclusive to my friend's mum. Every parent thinks alike.
Well, I had my share of 'Your life is now yours to live' when I completed Senior Secondary School and landed a job as a teacher. Just when I thought I would use all that I made from teaching in preparation for my university education, my parents broke the news, 'Since you are working now, we've decided not to give you pocket money, anymore.' Of course, it didn't come as a shock to me; because I was earning some money. The lesson of these stories is that, once you are out of school, that sense of dependability on your parents or guardians fades so fast. You now stand on your own. Your choices, and decisions are now yours to make. Your life is yours to live!
In subsequent series, I will present you with the rest of the commandments. For now, I am like Moses who brought the Ten Commandments from God to the Israelites. Those who read and practiced the principles, prospered. Those who did otherwise were punished. A word to the wise, they say, is in enough!