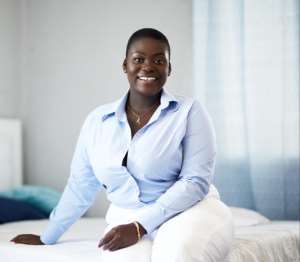 Daniella Okai is a Ghanaian entrepreneur, an international affairs analyst and the general manager for Palma Hotel Spintex.
At age 27, she's been pointed out as the youngest hotel general manager in Ghana.
She started out as a mixologist and owner of Fruitdaze Mobile Bar while pursuing her first degree, a political science researcher and a business development manager, all the while, hoping for an opportunity to start her Masters Education, which she has.
It is no surprise her resilience, hard work and dedication came to play when she was made restaurant manager, and after two months, promoted to the general manager position of the hotel.
She runs the hotel on a customer centric theme, and is set to make it a household name by the next year.
She is passionate about hospitality and international alliance and hopes to be a positive example for the discouraged.