Trump frees Lil Wayne, Kodak Black from Jail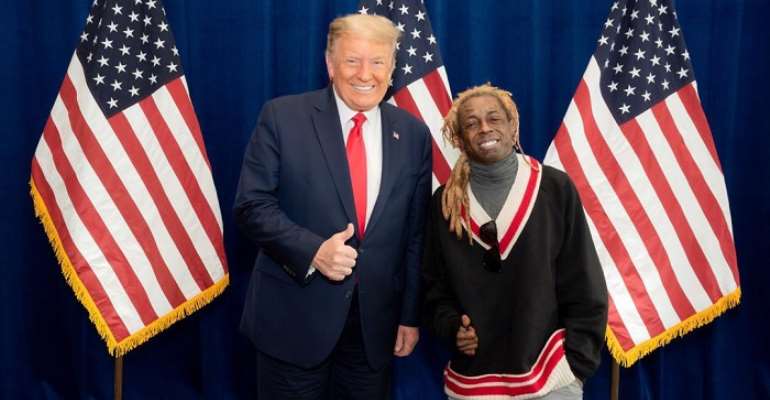 Donald Trump has granted pardons to rappers Lil Wayne and Kodak Black on Tuesday night as part of a last-minute spree that saw Trump issue clemency to many political allies on his final full day in office.
Wayne, whose real name is Dwayne Carter, pleaded guilty on a federal weapons charge last year and received a full pardon. Kodak Black, whose real name is Bill Kapri, received a commutation after being charged in 2019 with falsifying information on federal forms to buy firearms.
Bradford Cohen, the attorney for both rappers, confirmed in a Rolling Stone report that both were granted clemency.
"President Trump and his administration have been tireless advocates on behalf of the African-American community," Cohen told Rolling Stone, adding, "These pardons are a perfect example of this administration following up on its reforms and commitments."
Last November, Carter was charged with one count of possessing a firearm and ammunition by a convicted felon. The charge stemmed from an incident that took place on December 23, 2019 in Miami-Dade County in Florida.
In December, Carter pleaded guilty to the federal charge and his sentencing hearing was scheduled to take place on January 28. While the charge could've landed the rapper in prison for up to 10 years, many expected the plea deal to come with a much lighter sentence that might not include any jail time.
Carter and Kodak were part of some 140 persons who got pardon from Trump.