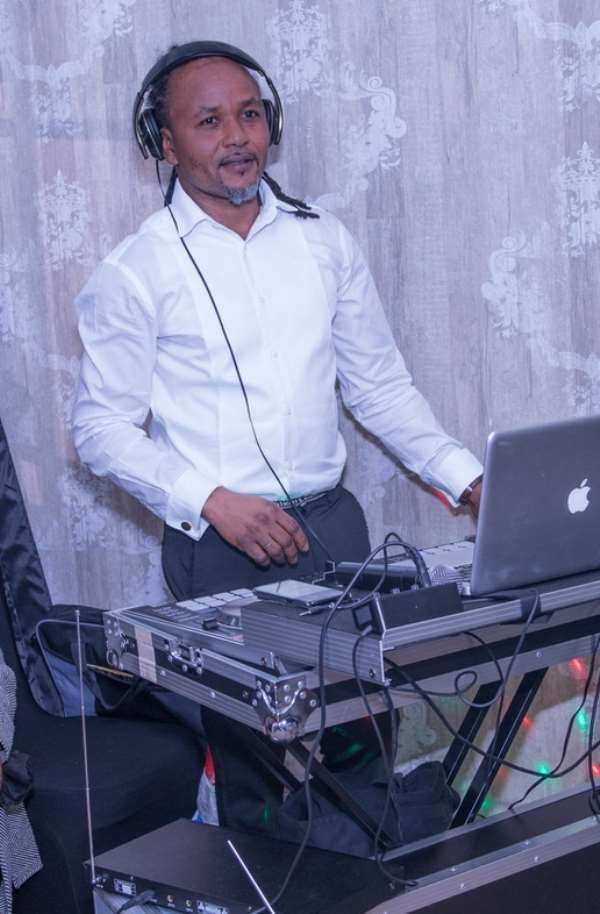 A United Kingdom based Ghanaian entertainer, affectionately called DJ Mahama has carved a niche for himself as an ecstatic Disc Jokey (DJ) without a dull moment which has put him on high demand as he plays for most African programs held in the United Kingdom.
DJ Mahama has been able to win the heart of many Africans leaving in London to employ him for their social entertainment programs.
DJ Mahama who has earned the hearts of music fans across African groups in the Diaspora after 14 years of being into mobile "DJing" also worked with Fire Live Radio in London for 6 years and still counting.
Talking about how it all started, he revealed that he started mobile DJing where he played at parties, funerals, and social programs in the United Kingdom 14 years ago and added Radio shows 6years ago.
According to him whiles he was in Ghana 17 years ago he was a professional footballer, but gave up on football and shifted to other industries in the United Kingdom.
Whiles in the united kingdom, because of his love for music he started using his part-time to play at events and landed a role at Live Radio, a Ghanaian based London Radio station.
DJ Mahama explains that he is engaged by three other companies where he works routinely in the UK because the remunerations from the entertainment side is not enough but he does it out of passion and also considers it a way of helping to project the African community especially Ghanaian society in the UK.
DJ Mahama who has won over 3 awards across the United Kingdom advised that there is a growing Ghanaian music industry in London and the only way that industry can survive is for Ghanaians within the United Kingdom to help themselves.
"I know most of our Ghanaian brothers and sisters within the United Kingdom help themselves but I think we have to do it more," he said.