Akufo-Addo's Favourite Song Was Ebony's 'Sponsor' – Obour Reveals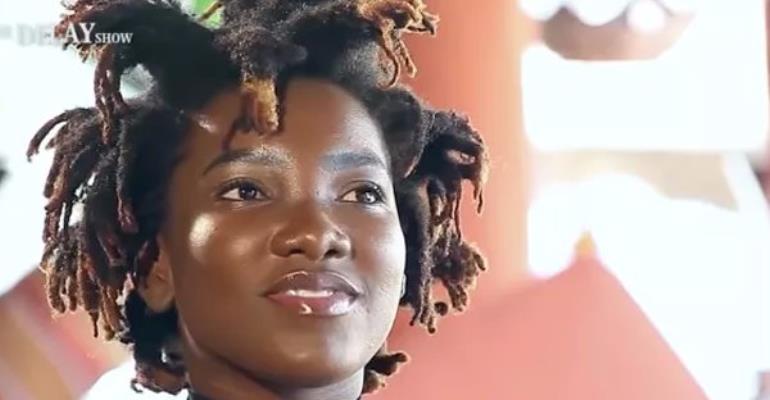 President Nana Addo Dankwa Akufo-Addo's favourite song as of December 2017 was Ebony's 'Sponsor'.
This was revealed by Bice Osei Kuffour (Obour), President of the Musicians Union of Ghana (MUSIGA) at the funeral of the late musician.
In a touching tribute at the forecourt of the State House in Accra on Saturday, Obour revealed that the president told him about the song during the 2017 MUSIGA Grand Ball at the Banquet Hall in Accra in December 2017.
"I remember at the MUSIGA Grand Ball event when I asked the President, His Excellency Nana Addo Dankwa Akufo-Addo what was his favourite song and he said 'Sponsor'. This was an Ebony tune. Ebony, Nana Addo Dankwa Akufo-Addo pays tribute to you," he said.
'Sponsor' was number one on the MUSIGA Top 20 Most Played Songs on Radio list for 2017. The song has been nominated for 'Song of the Year' at the 2018 Ghana Music Awards.
Ebony, born Priscilla Opoku-Kwarteng, will be laid to rest tomorrow. Ebony was killed in a gory accident on the Sunyani-Kumasi highway. She was returning to Accra after visiting her mother on February 8.
Her childhood friend and assistant, Franky Kuri, and their bodyguard also died in the crash.
The MUSIGA President said even though Ebony was in the music industry for a short period, "you made a huge impact on our developing music scene with your very short three years that you spent with us."
According to him, her talent and excellence won her several laurels including Artiste of the Year at the 2017 Bass Awards in Accra.
She has been tipped to win Artiste of the Year at the 2018 Ghana Music Awards on April 14 at the Accra International Conference Centre (AICC).
"Ebony Reigns….You will reign forever," Obour said.
"Ghana has a lost a gem and a rare talent that cannot be replaced," Rex Omar, Chairman of the Ghana Music Rights Organisation (GHAMRO) also said in a tribute.