Watch Live stream: Ebony's Final Journey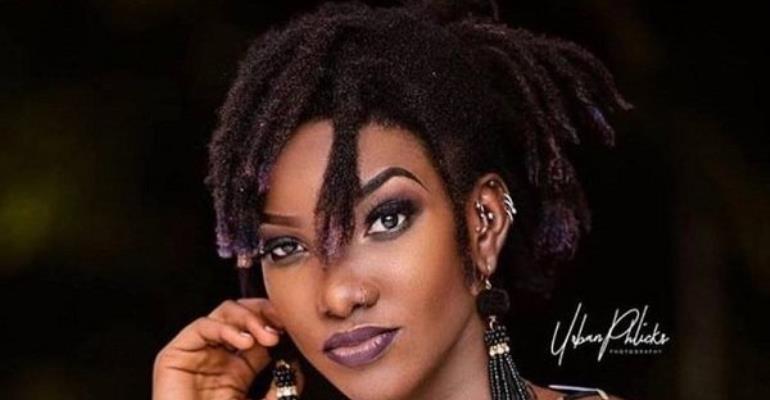 'Sponsor', 'Maame hwe', 'Kupe' among the many other hits that got even those who never thought they will dance to Afropop music on their feet, has today brought tears into the eyes of scores of fans as the '90s bad girl' is laid to rest today.
Ebony Reigns as she is popularly known in showbiz, perished in a gory car accident in the night of February 8 at Nyamebekyere in the Ahafo Ano South District in the Ashanti Region.
Priscilla Opoku Kwarteng as she is known in personal life, was returning from Sunyani in the Brong Ahafo Region, where she went to visit her mother.
She met her untimely death when the Jeep she was riding in collided with a VIP bus coming from the opposite direction.
The dancehall artiste died with two others, her friend Franky and a military man identified as Lance Corporal Francis Atsu Vondee.
Ebony's father confirmed to Joy News on the morning of her death that the 'Maame hwe' hit singer was scheduled to go on a tour of Europe to promote her music.
"…I have her visa, it is still with me in the room", he told Joy News' Maxwell Agbagba.
She died a week shy of her 21st birthday.
Watch live, the funeral service:

The reign
As an underground artiste, who made hard work her hallmark, Ebony Reigns had taken over the music scene of the country just two years after she released her first song.
Her maiden music video, "Dancefloor,'' released in 2015, did not receive much play, but by 2017, the "90's bad gal" was the queen of Ghana music.
She released hit after hit, topping all the charts and headlining many shows.
Songs such as "Sponsor," "Date Ur fada,'' "Kupe" and "Poison'' could move you to the dancefloor anytime of the day.
Love her act or hate her, Ebony Reigns was one of the artistes who had a distinctive personality that matched with her style of music and resonated with her fan base.
Dancehall was her trademark, but she could switch to other genres so easily and effortlessly and still make a hit song.
'Maame Hwe ,' which highlighted the ills of domestic abuse, was not only a hit song, but it was her message to the world that she was a multi-faceted artiste , ready to speak about the problems facing society.
Her ability to put on a stage performance that moved music fans was the envy of many other musicians.
Arnold Asamoah Baidoo, an entertainment critic, in a tribute to her, described Ebony as an artiste whose stagecraft and branding position "controlled headlines."
"The Ebony brand was as big as the power crisis ( dumsor ) in the country, the fluctuating fuel prices or the topic of corruption, as she controlled the conversation with her craft and almost everybody in her business, from politicians to pastors, businessmen to the ordinary Ghanaian,'' he said.
Story by Ghana| Myjoyonline.com| Oswald K Azumah| additional files from graphiconline.com