DJ Mensah Launches Health Foundation; Organizes Health Screening At Borstal Institute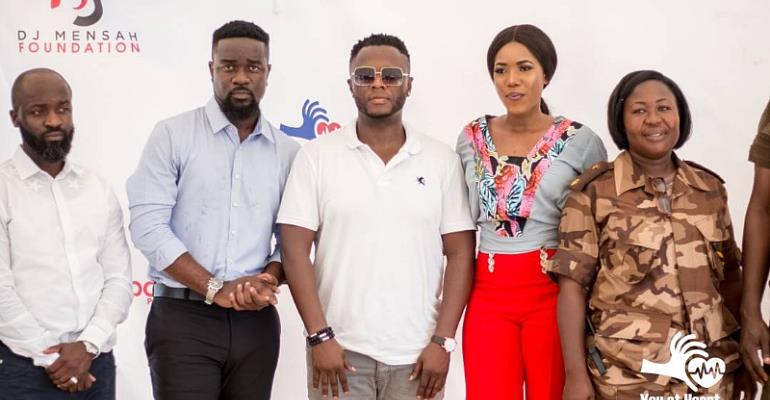 Ghana's untouchable DJ Mensah, in partnership with You At Heart Foundation International, has finally touched the hearts of the needy with the maiden edition of his charity work which took place at Borstal Institute in Accra.
The event which took place yesterday saw most children have a free health screening and DJ Mensah in addition to putting smiles on their faces gave them the opportunity to hangout with their favorite celebrities.
Some of the celebrities at the event were Sarkodie, Victoria Lebene, DKB, Salma Mumin, Dr Cryme, Foster Romanus, Jay Foley, Vicky (Mrs Nigeria-Ghana), just to mention few.
Sarkodie and Victoria Lebene gave really touching speeches to the juvenile inmates with the head of institution also giving a speech on his remarks, and briefing the audience about some challenges of the institution.