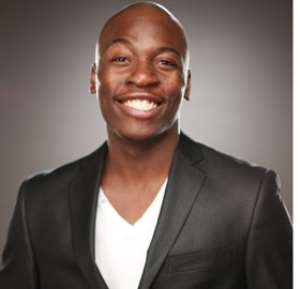 Eddie Kadi
It will be a night to experience five most hilarious comedians when they mount the stage at the Accra International Conference Centre for the Night of 1017 Laughs on Boxing Day, December 26, 2013.
The organizers of the event have promised nothing short of endless laughter as all five comedians billed to perform at the show have hinted on making it their Christmas present for the thousands of attendees on the night.
They have promised to ensure that the show lives up to its reputation and leave its audience with many anecdotes to laugh at, months after the show is over.
With the return of the much anticipated Night of a 1000 Laughs and Music, Ghanaians can once again look forward to a hilarious night, listening to some of the best comedians and enjoying some good soul inspiring music.
The absolutely irresistible total package presented by the Laughs and Music series promises a welcome respite from the stresses that has become a part of daily life.
Patrons are sure to enjoy some hearty laughs at the jokes presented by some of Africa's very best stand-up comedians.
According to the organizers, the comedians billed to perform include the hilarious Apos, Bovi, Eddie Kadi, Senator and Salvado.
The night will also witness performances from the sensational Efya, Saxophonist Steve Bedi and the all Nigerian boys band, Threadstone.
The comedy series has developed an expectant cult with the number of audience increasing with every show and thereby compelling organizers to host it at a venue that can accommodate them.
By George Clifford Owusu