AN ASSESSMENT OF THE EFFECTS OF RURAL BANKING ON THE SAVINGS CULTURE OF RURAL DWELLERS IN GHANA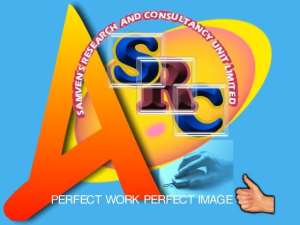 In most African countries including Ghana, the indigenous private sector consists largely of households and small-scale enterprises that operate outside the formal financial system. For smaller firms or entrepreneurs in rural areas of Ghana, initial sources of capital are typically personal savings, borrowing from friends or family and retirement funds. In spite of the above, there was barely any institutionalized financial intermediation in the rural areas before the establishment of Rural and Community Banks (RCBs). The clientele that constitutes the target of RCBs tend to possess the following characteristics: generally sole proprietorship; started with own savings; easy entry into the market place; low skill; experience low or no growth even with financial service; have high rates of collapse; have low productivity; sell whatever they make or serve directly to the consumer; and operate in trade associated with low margin, street vending and food services (Owusu-Ansah, 1999). Start up capital seems to be a classical problem for men and women traders or farmers due to lack of security because the banks are unwilling to take cattle, sheep or crops as collateral security. Moreover, the prices of goods and services are very high these days so people's expenditure rate is very high as compared to their savings. This is because, most people in the rural communities find it difficult to secure loans whiles their income or earning are not enough for daily survival costs. This, therefore, makes them to spend more of their earnings than to save.
The problem is after over two decades of existence of RCBs, what better story is there among rural dwellers relating to banking. Savings must not be excess money but a sacrifice for a better future. How do the rural folks see savings and bank credit, etc? Is it any better than before the inception of rural banking?
For the full version of text,
Contact SAMUEL KWAKU OBENG
SAMVEN'S RESEARCH AND CONSULTANCY UNIT LIMITED
P.O.BOX GP18174, ACCRA
Location: SAKUMONO ESTATE, BEHIND BLOCK E12, NEAR FRIDAYS
Email: [email protected]
Tel: 0244085917/0285312881/0275828011
Our Services
• Market/Any Business and Educational Research
• Business Forecast
• Data Analysis
• Business Plan/Proposal
• Thesis/Dissertation/Project Work Training
• Research Training
• Research Software Training (e.g. SPSS)
• Building Plan Designing
• Graphic Designs
• Website Designing and Hosting
• Video Editing and Photo Slides Making
• Document Burning on CD /DVD
• Printing Press
• And Any other Business and Educational Consultancy