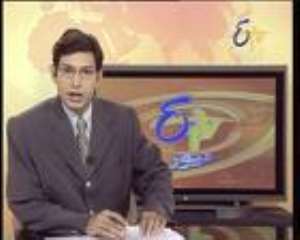 Well, Urdu language has as good as died in India post Independence. Urdu schools, newspapers, magazines, books and other sources of information have dwindled and closed down. There are literally no children to study in these schools and since not many know how to read and write Urdu, the newspapers too have shut down.
Any language is known by its speakers. With the crass trend of knowing only English that has overtaken other regional languages, Urdu has been crushed in India. Surprisingly, Urdu was spoken by Hindu, Sikhs and Muslims alike pre Independence. It was not the language of Muslims alone and I feel shouldn't be identified with Muslims alone.
But today, even Muslims will hardly claim to read and write it. Shocking to say, Urdu is one of the 22 scheduled languages of India but still lacks social and literary status. It is still the official language of five states (UP, Bihar, AP, Chhattisgarh and New Delhi). In Indian administered Kashmir, it is the primary official language.
Although Delhi, Lucknow, Hyderabad have a sizeable population of Urdu speakers, the language hasn't shown any appreciative increase in its speakers. That should speak volumes in why the language is being given step-motherly treatment by its own kins. And what the Government is doing for Urdu language is worth sending an RTI.
Fikar not. Although the matter is of grave concern, help is at hand. ETV Urdu is performing a yeoman's service in this regard. If you know Hindi, Urdu is easy to understand as both languages are spoken similarly.
Urdu/Hindi is the fourth most spoken language in the world after Mandarin, English and Spanish.
Urdu is the most poetic language and Bollywood would vouch for it. Actors are advised to know the nuances of the language to perfect their diction. Ghalib's shairi is on everyone's lips for quoting even though most may not know the true meaning.
I accidentally chanced upon ETV Urdu just to savour something new. I don't know how to read and write Urdu and I understand it since I know Hindi and watch Hindi movies. I should thank God for that for I would have missed on ETV Urdu, which is doing great service to its viewers and serving the language itself.
It is interesting to know ETV Urdu is owned by Media baron Ramoji Rao. It was launched on 15 August 2001. It is the first Urdu Language channel on ETV Network. They felt the need to showcase this rich language catering to the needs of its speakers. It relays programs 24x7.
The channel is targeting Pakistan and is available in Bangladesh, Sri Lanka, UAE, USA and UK. Main programming includes game shows, debates on culturally and socially relevant subjects, dramas, news, religious and other infotainment programs. Credit for making it a niche channel should go to S.P. Singh, Rajesh Raina, Aarif Moin and Fahim Raza, who have been continuously improving the quality of programs.
What is good about the channel? Well, it is not competing or imitating other upwardly mobile English language crass channels. The news readers read the news without pretending to be entertainers or jugglers. They are not there in designer suits or speaking in high funda tongue. They don't look self-important nor too serious intellectuals. They are there as news readers. And this is absolutely refreshing.
They are interacting with us without imposing their views or selling us something. Why this channel grew on me was simple. It touched my heart. There was no pretence, no big claims, no nothing. It was delivering what it had to – NEWS in its most simplistic form. There is no crass commercialisation and that is very comforting. There is so much apnapan.
Even the news covered is of common man, their problems or how they are contributing to the society. The news anchors and reporters do their job commendably and interact with people in a professional way. I remember a zombie-like interaction on an English language channel that killed all creativity.
Most of the programmes are general and a percentage targets religion and Muslims. The channel's USP is it caters to all people without dividing them on language, region or religion basis.
In today's times when advertises are made news and sold, this channel is breaking path and presenting news as it is. Its viewer-friendly and simplistic form is its strength. Moreover at no point I felt I was being targeted as a prospective buyer for the advertisers' products.
I commend the channel for not only promoting Urdu language and presenting news as it is but uniting us all. Their policy of "it is always U before I" leaves an indelible mark. The Government should help promote this language and bring forth newspapers, channels, radio stations and Internet sites that make Urdu universal that I feel the language is.
Ghalib said:
Poochhte hain woh ke Ghalib kaun hai
Koi batlaaye ke hum batlaaye kya?
The same applies to Urdu language. It needs no introduction. It is about time something is done to arrest the downward trend of Urdu language. ETV Urdu is doing its bit. They have found an admirer in me. How about you?