ANTAL INTERNATIONAL NETWORK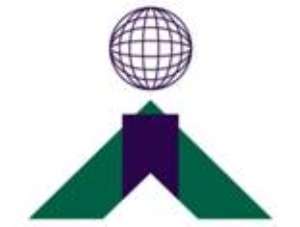 WHO WE ARE ANTAL INTERNATIONAL NETWORK is a global executive search and international recruitment company recruiting talents in a range of sectors and skill functions at the middle to senior levels. The company is a market leader in EMEA, Asia and has recently added USA through a strategic alliance with Search Path International (SPI) which has significantly increased its global reach. Overall, we have 120 offices in nearly 30 countries and spanning 5 continents. Ghana is the fifth African office. Since 1993, Antal has made 30,000 placements in 75 countries, providing recruitment solutions in various search and recruitment assignments. We are the fastest growing mid to senior level recruitment company in the world. As a comprehensive supplier in Executive recruitment for mid to senior levels, Antal Ghana aims to provide a high quality global recruitment services locally to companies in Ghana and Africa at large, operating across selected sectors and disciplines with our diverse team of Top Recruitment Consultants, to become Ghana's number one executive recruitment company.
We seek to find top talented individuals who are already achieving way beyond the norm, for local Ghanaian Companies, multinationals and SMEs. These top talents are so important for companies' future and we have the relevant skills and experience in recognising and recruiting them. You can have the best ideas in the world, but if you do not have the best people to implement them, you cannot succeed as a company. We can exactly and completely take care of the recruitment needs of CEOs and employers in Ghana, using our recruitment knowledge, search skills, proven head-hunting and selection methodologies, with knowledge and experience of your industry to deliver a truly value added service. Our global network adds a huge amount of value to our clients and candidates. We actively share best practices, ideas, visions, clients and candidates. What this means is that we can find RISING STARS. These are people who are able to create positive impacts wherever they go and bring tangible results for their employers through achieving exceedingly above their given targets and thereby makes companies much more competitive both locally and internationally.
We can identify all Ghanaians locally who have performed excellently in their roles, bring back home Ghanaians abroad who have wealth of experience and deploy such rich experiences in Ghanaian and multinational companies here in Ghana. We can also use our extensive global network to access expatriates who are in demand in the Ghanaian business world to bring their expertise to bear for the benefit of the companies that employ them.
Antal International is ranked in the Top 10 Global Search & Selection organizations by the Herald Tribune and achieved ISO 9002 accreditation in 2001. Past success include Fast Track 100 Status, Best International Recruitment Firm, Recruiter Awards for Excellence, Exporter of The Year, GRowthPlus 500 as well as being recognized in the BT Vision 100 list of Europe's Visionary companies and finalist in the 2004 and 2005 HSBC Award for Excellence.
Source: Michelle Aerchlimann - www.antal.com