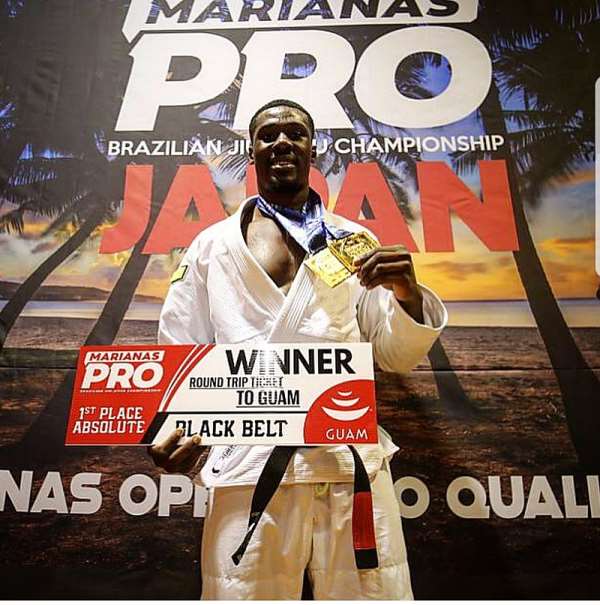 Rida Haisam is a Ghanaian Born resident of Tokyo, Japan. He spent his formative years in Accra, Ghana before moving to Japan in 2010 when his family had to relocate due to his father landing a job with a Tokyo based construction firm.
He has been staying in Japan for the last 10 years during which he has been competing in and teaching Brazilian jiu Jitsu. He has been competing in BJJ professionally for the past four years under team Carpe Diem in Tokyo where he currently resides.
After just three months of training, he entered his first competition and the rest was history. In order to advance in the art, he moved from Kanagawa where he was residing at the time and moved to Tokyo instead where he would later receive his brown belt and start competing in major tournaments.
Over the years, Haisam has entered elite level tournaments such as the IBJJF, ADCC, and Quintet; and gone head to head with the best jujitsu players from around the world.
His claim to fame came on the back of his performance at Quintet 2 in 2018 where he competed for team Sakuraba.
He came in as a last-minute substitute and at that time had not yet obtained his black belt. He went against some of the best grapplers in the world and submitted four black belts earning himself the nickname "Black Belt Hunter".
This stellar performance turned a once-obscure grappler into an overnight international sensation.
He has since then gone on to win other tournaments such as the 2019 IBJJF New York Fall International Open, Quintet Fight night 2 and the IBJJF Asian Open.
Besides Jiu-Jitsu, Haisam likes to play soccer for recreation.