Rooney backs Kane to beat his England goalscoring record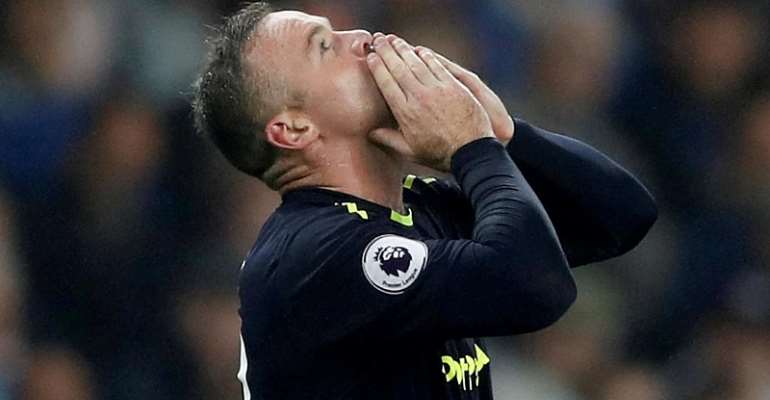 Wayne Rooney believes Harry Kane will break his record and become England's leading goalscorer.
Rooney came out of international retirement to make a 120th appearance for his country in a comfortable 3-0 win against USA.
The 33-year-old DC United striker has scored 53 England goals, which is 34 more than Kane, who is eight years his junior.
"I look forward to presenting him with the trophy," said Rooney.
"I asked Harry to present me with the award [an honour from England's Football Association recognising his international contribution] because I believe he will beat my goalscoring record.
"It was great to be out there in front of the fans again and it was special for me and my family."
Former Everton and Manchester United attacker Rooney made his debut for England aged only 17 in 2003 against Australia. He then retired from international football last year.
"Being back at Wembley, in front of the home fans; they gave me a great reception," added Rooney.
"It is a moment to savour and everyone in the dressing room has enjoyed it."
Current Bundesliga star Jadon Sancho described playing alongside Rooney in what was only his second England international as "a dream come true".
"I told Wayne that I was nervous in the dressing room. He came over and told me to be confident, that I had nothing to lose.
"I have to say thank you to him because without that advice I might have still been really nervous."