2018 World Cup: Neymar "Acting" Not A Good Example, Says Mexico Boss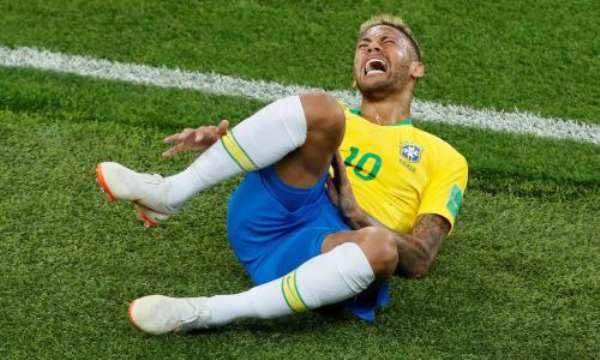 Neymar's "acting" is "not a good example for football", said Mexico coach Juan Carlos Osorio after Brazil knocked his side out of the World Cup.
Neymar scored one goal and played a key role in the other as his side won the last-16 tie 2-0 to set up a quarter-final against Belgium.
However, he has faced accusations of diving at this year's World Cup.
"It is a shame for football, we wasted a lot of time because of one player," said Osorio.
"This is a game of men that is played with intensity and not with so much clowning."
Neymar reacted strongly to a challenge by Miguel Layun in the second half when the Mexico player approached to grab the ball and in the process stood on the Brazilian's ankle.
Osorio said the incident halted Mexico's momentum as they chased the game following Neymar's opening goal, and that referee Gianluca Rocchi "favoured Brazil".
"It is a shame for all the people watching, all the children watching. There shouldn't be acting. I think this had an impact on our pace and style," Osorio said.
"The game totally favoured Brazil. Too many interventions from the referee."
Neymar, who was given the lowest score by users of the BBC Player Rater, said the Brazilian players "have to learn to suffer".
"They stepped on me, that wasn't fair. You can't do that," Neymar told TV Globo. "They talked a lot but now they're going home."
"I don't care much for criticism, or praise, because this can influence your attitude. I think it's more an attempt to undermine me than anything else."
Brazil coach Tite defended the Paris St-Germain striker and insisted Layun "stepped on him".
"I saw it on the screen," said Tite. "In the previous match, he was excellent and here he repeated a high-quality performance," he added.