SWAG Inaugurates New Chapter In The Volta Region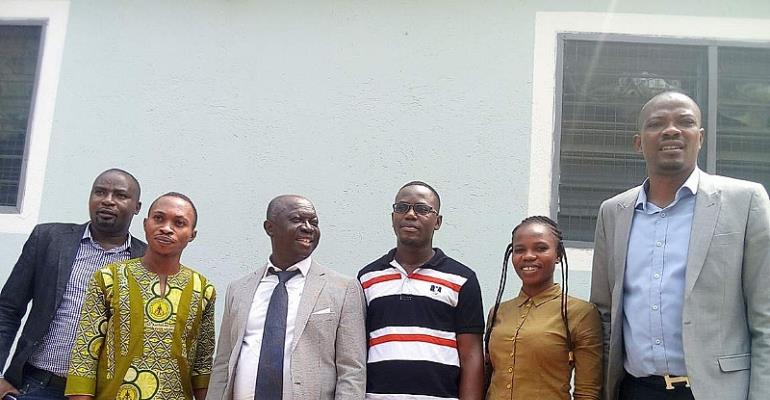 The Sports Writers Association of Ghana, (SWAG) has inaugurated its Volta regional chapter in Ho.
This is to make the presence of the association be felt, and to promote the welfare of sport journalists.
The National President of the Association, Kwabena Yeboah on the occasion admonished young writers in the region to enlighten themselves with the requisite knowledge in their chosen profession and be credible in their reportage.
"You can't belong to SWAG and have credibility questions",
"Educate yourselves and improve your quality".
He further stated that sportswriters can only be outstanding when they prove their integrity and professional standards.
According to him, being a member of SWAG comes with a lot of opportunities and prestige.
Mr. Yeboah said, the purpose for inaugurating regional chapters of the association is to make it vibrant in all the regions of Ghana.
A three-man interim management was introduced and inaugurated to manage the affairs of the new chapter.
Eric Eli Adzie, of Volta Star Radio, is the Chairman, Davis Attuquaye Clottey, a freelancer as vice chairman whiles Tilda Elinam Acorlor, also of Volta Star Radio is the secretary.
Present at the event were two national executives of SWAG, Charles Osei Sibey, an executive member and president of the The Ghana Armwrestling Federation (GAF), and General Secretary of SWAG, William Dodzi Ezah.
Charles Osei Sibey highlighted the importance of Social media to sports writers and how it has contributed immensely in reaching out to audience and viewers just like the traditional media.
SWAG is the umbrella body for Sports Writers in the country and has been in existence for 50 years.