Kotoku Royals F/C sign on new British coach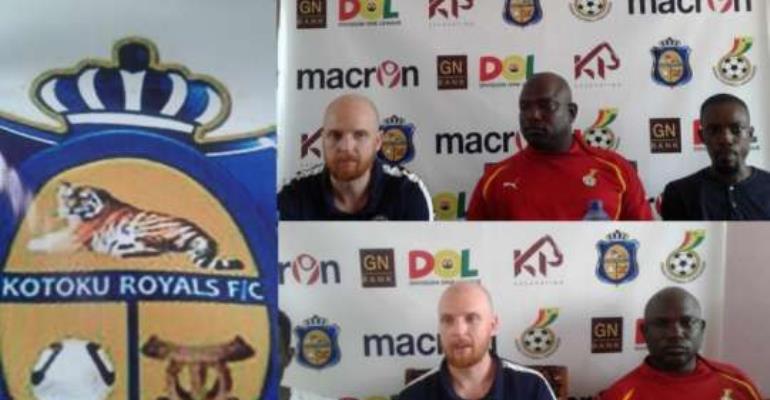 Akim Oda (E/R), March 16, GNA - The Kotoku Royals F/C at Akim Oda has signed on a new British coach for two years to help enhance the performance of the team.
The coach, Mr Mathew Stephen Ward, is from England and had coached in Asian countries including China.
Mr Linford Asamoah Boadu, the Chief Executive Officer of the club, and the Vice Chairman of the Eastern Regional Football Association, disclosed this at a media briefing at Akim Oda in the Eastern Region.
He said the coach would also assist the team to affiliate with some European clubs for support in the training of the players to enable them to join national teams in Ghana.
Mr Boadu said the Kotoku Royals was registered by the Ghana Football Association in 2007 and had qualified through the juveniles of the Third Division, Second Division and now at Division One.
Mr Ward said he has much experience in soccer and would ensure that his contract with the Kotoku Royals yielded good results for the team and the entire nation at large.
"I will adapt tactics to train players to win home and away matches,' he said.
The supporters of the club called on the executives of the team to reorganise and name the supporters union as 'Royals.' GNA