CEO Of National Youth Authority, Ras Mubarak Leads Ghanaian Delegation To First Ever Global Forum On Youth Policies In Azerbaijan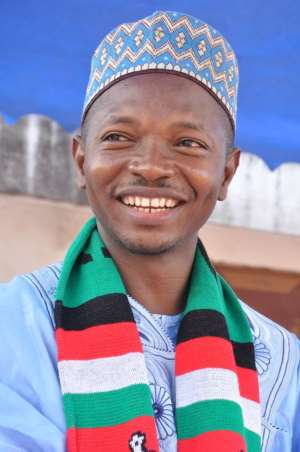 The Chief Executive of the National Youth Authority, Ras Mubarak is leading a Ghanaian delegation to the first ever Global Forum on Youth Policies scheduled to take place in Baku, Azerbaijan from Tuesday the 28th of October to the 30th of the same month.
The Forum which will be convened by the United Nations Secretary-General's Envoy on Youth together with UNDP, UNESCO and the Council of Europe will be hosted by the Ministry of Youth and Sports in the Republic of Azerbaijan and will among other things focus on:
1. Revisiting the global blueprint for national youth policies provided by the World Programme of Action for Youth.
2. Developing a common understanding of the needs for and rationales of systemic and cross-sectoral approaches to youth policy.
3. Building a common understanding of guiding principles for integrated youth policy development.
The Forum is expected to bring together 700 youth policy experts ranging from governments and parliaments, youth networks and movements, research and development communities.
The programme of the Forum on Youth Policies follows its original idea to organise discussions between youth policy leaders, experts and practitioners — a space for the professional community to exchange, reflect and discuss.
Against that backdrop, most of the sessions will be built around discussion formats. There will be some keynotes and discussion panels, and many thematic sessions organised around table conversations.
Ghana being one of the countries that have demonstrated commitment to youth development is represented at the event by Ras Mubarak, C.E.O. of the National Youth Authority, Mr. Prosper Yao Hoetu, of YouNET and one of the country's finest youth development experts, Jahinfo Yussif Abdulai of Gbullung Youth Network.
Meanwhile the CEO of the National Youth Authority has said that, the National Youth Policy Implementation Plan, which was put together by the N.Y.A. in collaboration with MMDA's, UN agencies as well as other youth focused and youth led groups, will be launched in the country in November.