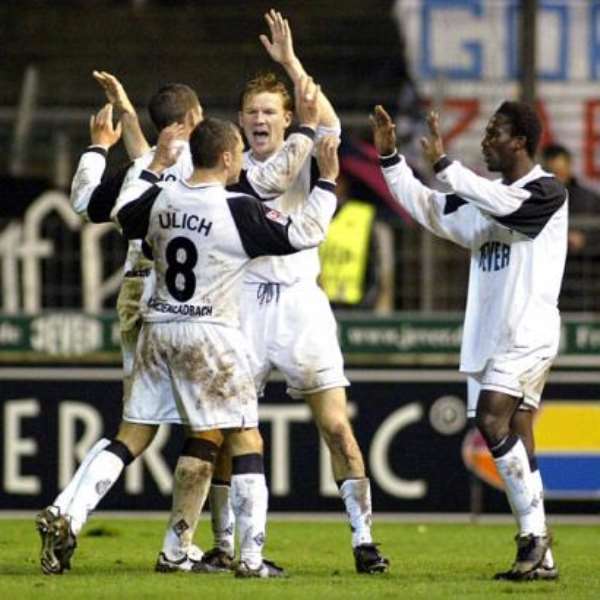 Ewald Lienen, the trainer of German Bundersliiga side, Borussia Mönchengladbach is bitter because Lawrence Aidoo has not yet returned from Ghana. The 21-year-old Striker is in camp preparing for the vital Africa nations cup qualifier against Rwanda on 7 July.
"The scheduled plans of FIFA are an absurdity", said Lienen, "for Lawrence is needed in the important preparation phase here in Gladbach".
On Sunday, in the qualifier against Uganda, Aidoo came on in the second half time. Aidoo is also expected to play in the U-23 qualifiers for the Olympic games 2004 in Athens, Ghana against Liberia plays.
"We are in permanent contact to Lawrence and Ghana's national trainer", says Borussias' sport director Christian. "He should play in any case. After that we see further. Perhaps he'll be back on Thursday to Germany."