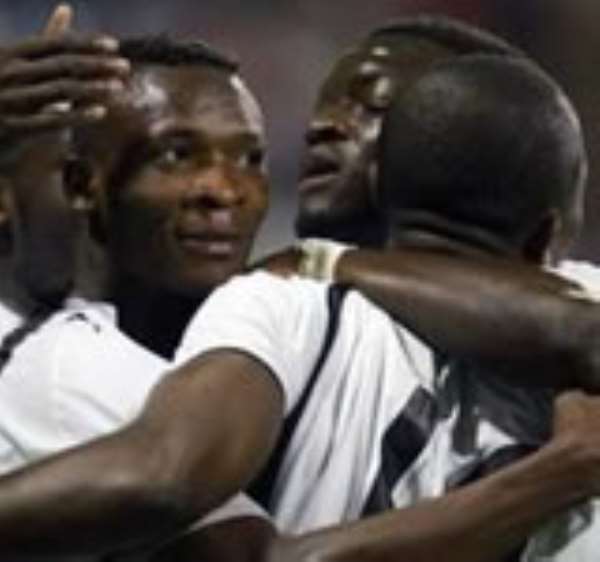 The Black Stars camp has placed a ban prohibiting all players from sex for the period of their participaton in the World Cup in South Africa.
Brazil, Argentina and Italy are going easy on players and their sex lives and would not interfere what the players do, however the Ghana Football Association says it is prohibited for players to even receive female guests in their rooms.
"You cannot receive a female guest. It's absolutely out of the question," says GFA spokesperson Randy Abbey, who explains that "on a match day, in the open and public areas they can receive their wives or girlfriends or relatives…after the game".
He said the same regime was imposed at Germany 2006, and on match nights, friends and relations are welcome to visit but only in public places till time for the players to go to bed.
Dr. Martin Engmann, chairman of the medical committee of the Ghana Football Association, said the policy, part of rules and regulations formulated over past experiences is binding and must be obeyed to better manage the temperament of the players in camp. It is not for debating. Listen to Dr. Martin Engmann