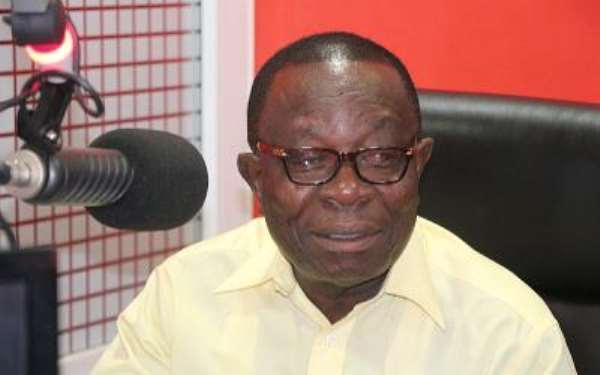 Mr. Jonathan Abbey Pobee
Veteran football administrator, Jonathan Abbey Pobee has descended on delegates for approving the Ghana Football Association's (GFAs) budget for the 2020/21 financial year.
At today's 26th Ordinary Congress of the country's football governing body, delegates approved a work program and budget for the GFA as well as a proposal by the Ad-hoc Compensation Committee on allowances and incentives for the President, his vice, and Executive Council members.
The allowances in particular have attracted disappointed from many after finding out it is way more than what the past administration that was chastised for paying ex gratia was taking.
Speaking on the matter, Abbey Pobee has torn the delegates of today's Congress apart while insisting that 'the cockroaches' are back at the Ghana FA.
"The cockroaches are back and I call this Exco meeting as 'Yabr3 agu' [meaning we have suffered for nothing].
"Ghana football that jail a chairman of Kumasi corners stone because he went for a loan to do a football is still the same because of what they did today. God did not give us a human being to go and agree to such a disastrous 1000 GHC airtime credit for a President", the Neoplan Stars owner said as quoted by footballghana.com.
He continued, "Can't they buy a suit and African wear? Do they produce Charcoal to pay themselves? FIFA said they will be paying the FA 5 million dollars that's why they have done such a budget. You regard those who voted for such a decision as humans for me I don't and for me, God did not create them. Why should 90 members vote for such a bad budget?".
The approved budget will see FA boss Kurt Okraku taking GHS12,000 while the vice president Mark Addo pocks GHS7,000 at the end of every month as an allowance.
The members of the Executive Council of the Ghana Football Association will also earn a sum of GHS4,000 as monthly allowance.