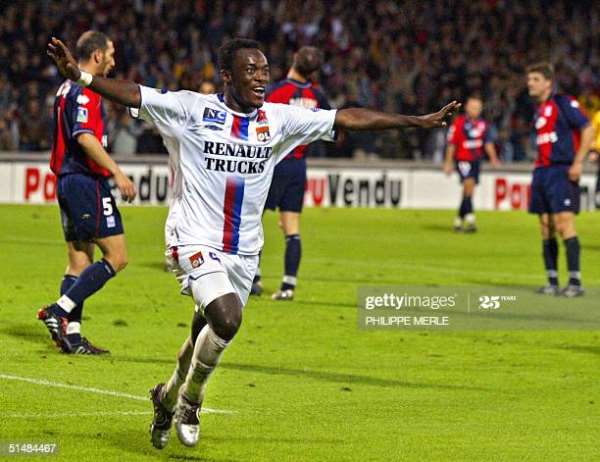 Michael Essien at Lyon
Former Ghana midfielder, Michael Essien has admitted that joining French Ligue outfit, says Olympique Lyon helped him to become a better player.
Essien joined the French Ligue 1 side in 2003 and made a huge impact before joining Premier League side, Chelsea in 2005.
The midfielder clinched two league titles and two Trophée des Champions with Lyon.
Speaking to TV3 in an interview, Essien praised the French league team in their ability to nurture young talents into mature players.
"It moved me from being a young player to a senior player at a big club, so, it helped me grow up and feature on the big stage," he said.
"I gained a lot of experience in a short space of time.
"I think the set-up of the club as a whole and the longevity of the president [has helped], there has been continuity and they also know how to develop good players.
"The two titles and Champions League games will be my favourite memories."
Since making the move from Lyon, Michael Essien played for clubs Chelsea, Real Madrid, AC Milan Panathinaikos, Persib Bandung and Sabail in Azerbaijan.
Essien, 37, recently announced he has left Azerbaijani club, Sabail, and is without a club at the moment.