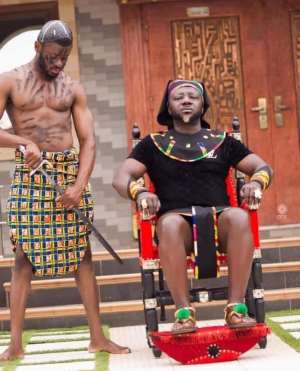 Ghanaian fashionista, Richard Brown affectionately called Osebo has revealed the reason behind his recent pictures.
According to the man behind the 24/7 boutique at Kaneshie, he is proud of the African and the Ghanaian heritage.
In a converstion with a section of the media on his recent pictures, he added that he sees fashion as an opportunity to tell diffrent African stories to the world.
Osebo further revealed that the recent prictures tells the story of Africa's traditional authority, and shows the intricacies of chieftaincy.
"When people see these pictures, the ask for the meaning, every aspect of the custome has meaning, and tells a certain story, which people try to find out. This is my way of telling the Ghanaian and the African story of Chieftaincy and authority," he said.
The fashionista urged Ghanaians to be proud of their culture and always exhibit the African identity in their fashion taste.
According to him, he has a lot of things aimed at telling the African stories through fashion in the years ahead.