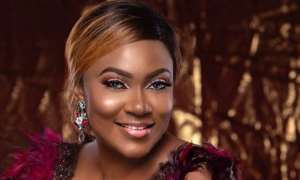 2012 Winner of the Most Beautiful Girl in Nigeria pageant, Isabella Ayuk, is really enjoying the dividend of her beauty that it has opened various doors for her.
Isabella in the spirit of the New Year, shared her 2018 success stories stating that God has been so good to her that she was able to buy her 2nd house in Abuja.
She even went further to share stunning photos of how God has blessed her and transformed her through her journey.
Sharing part of her success, she wrote, "If I begin to mention as others Dey mention we no go finish until 2019 go finish Abi na my life I wan thank God for Or na the fact say I buy my 2nd house for Abuja. Abi na my multimillion naira business diactphotography can relate. Make I stop here, I no like noise, make I no come get headache abeg. Father Lord I thank you for 2018."