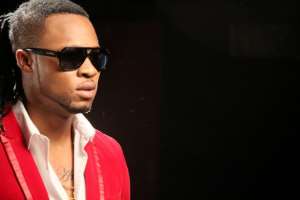 Celebrities have continued to fall victims of impersonators at social media account they open just keep in touch with their teaming fans.
This trend was widely associated with foreign celebrities until Nigerian celebrities began to witness the wroth of impersonators.
The recent victim of this act is wave making singer, Flavour Nabania. The singer called on his fans to be on the watch out as he is not the owner of the account with "@flavournabania."
Flavour explained that the person with the said account has been using the account to extort money from people and noted that he will never ask his fans for any money to be registered under his record label.
He wrote thus;
"Please my people be careful,there are loads of impersonators on social media!"
"This is not my account @flavournabania he is an impersonator. Please repost to save some of my fans from Fraudsters. Thanks"
"I Have never and will never ask a fan to give me money, or pay to register to my label . Facebook or bbm isn't the platform for business"