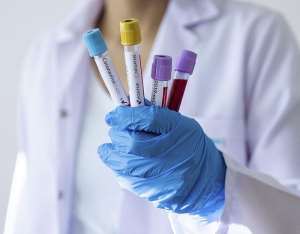 SARS- CoV-2 HAS NO CURE
The Holy bible says for lack of knowledge my people perish and I am not surprised majority of Ghanaians have turn a deaf ear to this deadly disease known as SARS- CoV-2 which has taken the lives of countless souls all over the World. We are fortunate to have a responsible and caring leader in the person of Nana Addo Dankwa Akufo Addo who is prepared to do the best he can to help stop the spread of this deadly Virus which has no cure for now.
LET'S PROTECT OURSELVES
Ghanaians are their own worst enemies because of bad attitude of majority of the citizens in the country, some of whom do not care about their own lives to have time to think of the lives of their compatriots. Most of the leaders in the develop and industrialized nations have come out to commend him for his commitment to combating SARS-CoV-2 including the director of World Health Organization (WHO) based on his good intent on the fact that he can revive a broken economy but he cannot bring back the life of a human being (citizen). Even develop nations all over the world that have the needed PPE's and other improved medical logistics for their frontliners towards their enhanced and routine surveillance are having challenges all because their citizens are dying. We should be grateful to the Almighty God for giving us such a compassionate leader.
SARS-CoV-2 IS A MONSTER
It may interest Ghanaians to know that most leaders for the fear of contracting this dreadful disease resort to stay- at- home policy (lockdown) to do E- communication skype and other media platforms and we are lucky to have a President who is ready to risk his life to come out and address us. This Novel SARS-CoV-2 is no respecter of persons, regardless of race, colour, religion, language and many others. I find it difficult to understand why some people want governments' effort to fight this dreadful virus meaningless. Our relatives and loved ones have passed on not because they have sin against God rather, they were infected with this monster and could not get a cure.
FIGHTING A WAR WITHOUT AMMUNITIONS
This contagious pandemic is something we cannot see with our naked eyes, but it is believed to have an intermediary host and for that matter we should see it as a war on mankind which cannot be fought with Grenades and Machine Guns but with our little sacrifice that is observation of the protocols - frequent washing of our hands with soap and running water, using alcohol based Hand sanitizers, wearing of respiratory mask, distancing and staying at home to save our dear lives.
It saddens my heart when I see some Politicians for political expediency take delight in playing politics with this dangerous disease that is causing the President and his officials including personnel's from the Ghana Health Service, the Security Services, Media houses and other Civil Organizations sleepless night. This is not time for propaganda Politics, but time to come together as one people, one family and one nation with a common purpose.
LET'S APPRECIATE GOVERNMENT'S INITIATIVE
The President would have loved to provide us all our needs but there is an Akan saying which goes like " dee ewo odo nsa mu na ode ma" meaning what is in your lover's hand is what he gives and as such we should learn to appreciate the little we have got. He has promised to pay three months of his salary into Covid-19 Trust Fund. He has indeed shown leadership and no wonder Individuals, Private and Public companies and other Institutions have also started donating huge sums of money into the fund. This is what we call leadership by example.
Total absorption of three months Water bills for all the citizenry. He has foot the bills of Water tankers both private and commercial to supply water to those who do not have access to pipe-borne water in their homes. The state has absorb 50% of all the electricity consumption for both private and commercial consumers beginning from the month of April to June in this hard times. Let's find out from our friends and relatives living in advanced nations who had been on total lockdown for two or three months if they are not paying for their own utility bills?
WAIT FOR THE FOLLOW UP