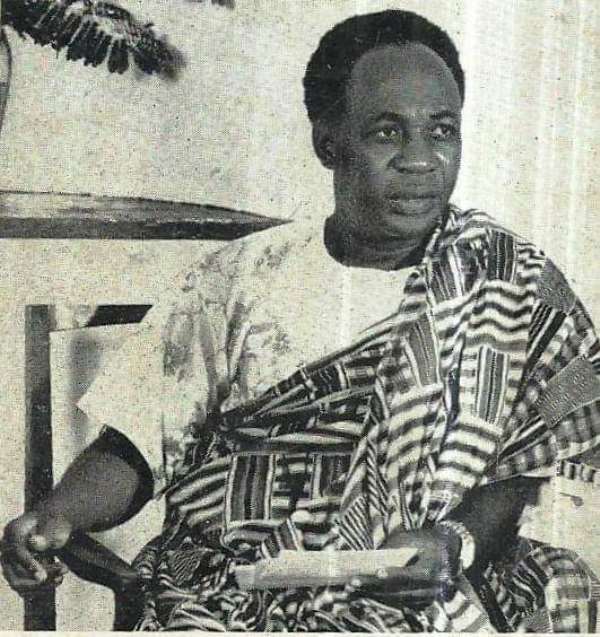 Ghanaians thought the country had money and the economy was gymnastic hence contending foreign currencies and beating inflation as we were made to understand by the Vice President Dr.Mahamadu Bawumia and the finance minister Ken Ofori Atta. Criticising other administration of reckless borrowing and incompetence was something Ghanaians trusted and opt for a change. As a citizen of this country perceiving people wallow in abject poverty under a government that has borrowed close to 100% of Ghana's total debt stock, I would explicitly say that this government is far incompetent than the past one.
The current debt stock aiming at Gh¢218b explains that this government has added about Gh¢100b to the public debt stock in less than four(4) years. His excellency Nana Akuffo Addo stated in February 2017 that " there is no fiscal space left for borrowing to meet the development aspirations of Ghanaians because of the unprecedented high debt stock of the nation.
Any attempt to borrow to meet national development needs, the President said, was, indeed, unsustainable.
He explained that more debts were accumulated by the previous NDC-led Government in the last eight years, than all other governments put together since independence, explaining that 92 per cent of the country's total debt stock was incurred during that period."
With this statement made by the president, I asked, if there is no fiscal space left for borrowing how come you and your government is able to borrow more, covering the range of 8 years of the NDC total debt, in less than 3 years? Your government is the first in the history of this country since independence to ve crossed that percentage of debt stock in just less than three(3) years.
Despite the reckless borrowing in record, this government has recorded the highest revenue collected, yet Ghanaians are experiencing an increasingly hardship and excruciation of all levels.
The robust economy with vigorous performing indicators can't be quick to die in this short term battle with COVID 19. At least it should ve exercised its gymnastic strength by sustaining exchange rate and other factors for about three (3) months from the start of the pandemic. This would ve convinced us that, indeed this government lead by NANA Addo has managed the economy better.
This is how propaganda has exposed the inertia economy we ve struggled with in the past three years. Poor Economic management peddling with propaganda in a series of quack Economic lectures without cognitive knowledge with the intention to mislead and score political points. Ghana's economy has experienced so much political gimmicks and the time is now we rise and point the pitfalls.
The fiasco of our best and darling performing economy among others is causing quake and surprises amongst Ghanaians.
The scintilla economy that aroused praises from Bloomberg, IMF and the likes should not be the economy that cannot feed thirty million people in just two weeks without running for external aids from the same source(IMF) and world bank.
The realities of Ghana's economy is defined and measured by the living condition of the people who can't feed, afford accommodation and live happily with their families, but not measured in any scale of indicators.
The bombastic USD $1billion should be used to invest in the future of this country, for we've incurred too much debts that the generation will toil to pay, so government should create opportunities with this fund for the benefit of tomorrow and the vulnerable. Heavy industrialization and massive infrastructure should be the way forward.
We are in difficult times but let's recall the difficultness it would be if the generation unborn rise to be hit by these accumulated debts without provision for repayment.
Let's rise and build a healthy nation together by selecting wisely proactive leaders with VISION.
"We need leaders not in love with money but in love with justice. Not in love with publicity but in love with humanity."
By ANTHONY AKUDAGO
Fighters SG @EFFGH.
Telephone__0244940504
Email__ [email protected]
[email protected]
Facebook___Economic Freedom fighters of Ghana (EFFGH).