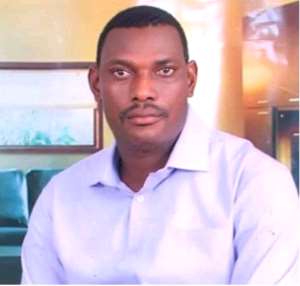 REFLECT ON YOUR PAST
It's undeniable fact that to whom much is given, much is expected and as such it is imperative for our Politicians to do all that they can to reflect on where they came from and how they were able to clinch power. Indeed, power is sweet and can blind Politicians. That is why when they are in opposition they see themselves as being nothing before God and man. When they are voted for, they look down on people who assisted them in one way or the other and make them look inferior and irrelevant.
SERVICE TO MANKIND
Surprisingly, if you ask Politicians in Ghana to define the word "Politics" to the best of their knowledge, they will be bold enough to tell you it is a noble vocation aimed at raising the standard of living of the citizenry, like Jesus Christ humbled himself in washing the feet of his people and provided the needs of his flocks. What do we see when we give them our mandate to serve us in truth and sincerity? It's pathetic they always deviate from their own definition of politics and take delight in amassing wealth for themselves, families and their friends at the expense of Ghanaians who wasted their precious time to go and vote.
SELF-ESTEEM
In as much as the good citizens of Ghana would want every government to deliver its campaign promises, they also want to see government appointees do what is expected of them, and accord them the maximum respect they deserve, as the President who appointed them is so humbled and looks to be a good listener. Looking at the actions and inactions of some appointees who occupy higher positions in government, you would be tempted to think that they are super humans who have the whole world at hand like some appointees in the previous NDC government were power drunk and anytime they had chance to talk on media platforms said things that made their government unattractive to the good people of Ghana.
APPRECIATE PEOPLE'S EFFORT
These same people when they were in opposition whenever they see you would love to embrace you and see you as a valuable asset to their party's quest to win the general elections. Surprisingly, they will see you today and pretend they don't know you at all and won't even answer your phone calls when you have a good information to offer them. Shakespeare in one of his quotes said, "When beggars die there is no comets seen, the heavens themselves blaze forth the death of princess." We were in this country when a celebrity who did not contribute anything towards the party's victory in 2016 died and we saw how some government appointees rushed to the funeral grounds to make their presence felt.
In one of Daddy Lumba's song he stated that "Me yee adwuma maa me "party" nanso me "party" anyi m'aye". Awal Mohammed in spite of the sacrifices made to NDC was not shown any recognition and he thought it wise to cross carpet to NPP where for political expediency have acquired him job and there are countless number of NPP faithful's who worked tirelessly to ensure victory for the party in 2016 not with their money but with their sweat, energy, precious time and other resources. Ever since NPP assumed power in January, 2017 have looked indifferent about their welfare. If money was the only weapon that could do the magic for NPP's overwhelming victory over their political rivals who had the National purse at their disposal would have retain power till thy kingdom come, but the efforts of these neglected party faithful helped the party to clinch power in 2016 general elections".
EVIDENCE-BASED ACHIEVEMENTS
The current NPP government is boasting of achieving 78% of its manifesto promises made to Ghanaians according to the Vice President (Dr. Mahmud Bawumia) in his Results Fair, Town Hall meeting held at KNUST on Tuesday, 11th February, 2020 where he presented to all who had gathered there his governments' evidence based achievements made so far within three (3) years and some months into office. It will be suicidal and disastrous for this current government to be swollen headed just because they had beaten their political rivals, National Democratic Congress (NDC) hands down in the general elections held in 2016 with over One million votes. So it has taken the efforts of the party faithful in the 2016 general elections for a joke.
GHANAIAN VOTERS ARE WIDE AWAKE
There is also an old adage which says "Ateyie ma awerefire" meaning "good living makes us forget our past. Looking at the 7th December, 2016 general elections results we don't need a soothsayer to come and tell us that Ghanaian voters cannot be taken for granted, since their sense of judgement with regards their way of voting in recent past has changed from the days when Politicians could easily throw dust into their eyes in exchanging their votes for Chamber pots, Anema, Pans, Clothes, Cars, Laptops, Motorcycles, Outboard motors and cash to insult their intelligence.
GHANAIANS HAD VALUE FOR THEIR VOTES
The erstwhile John Agyekum Kufour's administration did all that it could to raise the standard of living of the average Ghanaian to the extent that we had the privilege to go to any hospital of our choice with our National Health Insurance Card for treatment, Most especially, pregnant women had free Maternal Care. Also, men with Hernia cases were operated freely, School feeding program, Capitation grants for Basic Schools was introduced, and Metro Mass Transport and many more were meant to reduce the burden of the good people of Ghana to have value for their votes. Ghanaians could walk freely for 24 hours without been attacked by armed robbers because our security officials were fully equipped and their presence was felt everywhere. Yet they booted NPP out of office in 2008. TO BE CONTINUED